Log in to the IoT platform
Log in Tuya IoT Platform https://iot.tuya.com ,enter into the login page, you could log in directly if you have an existing account; If there is no account, please register first and then log in.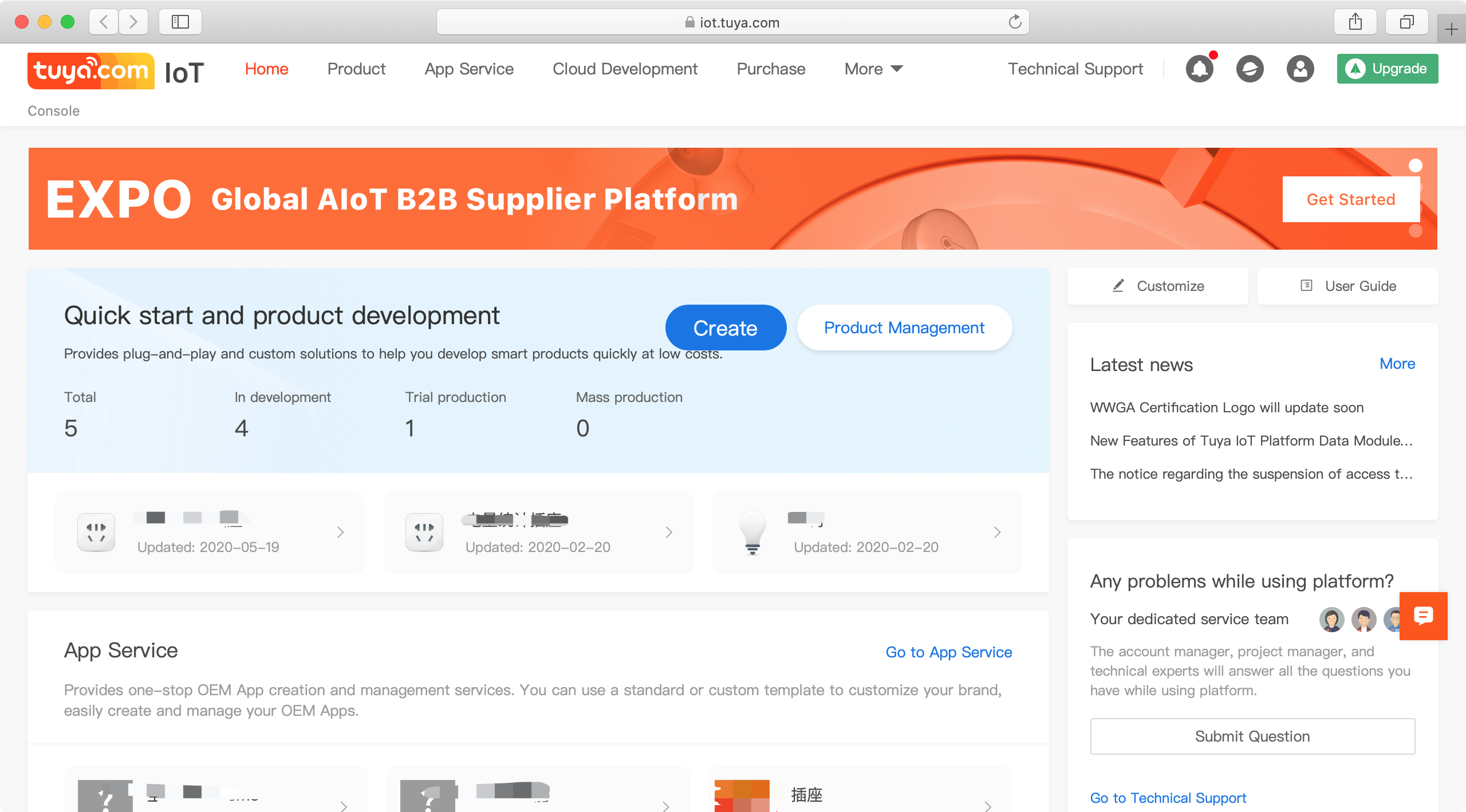 Create App
Enter into 【Home】section, click App Service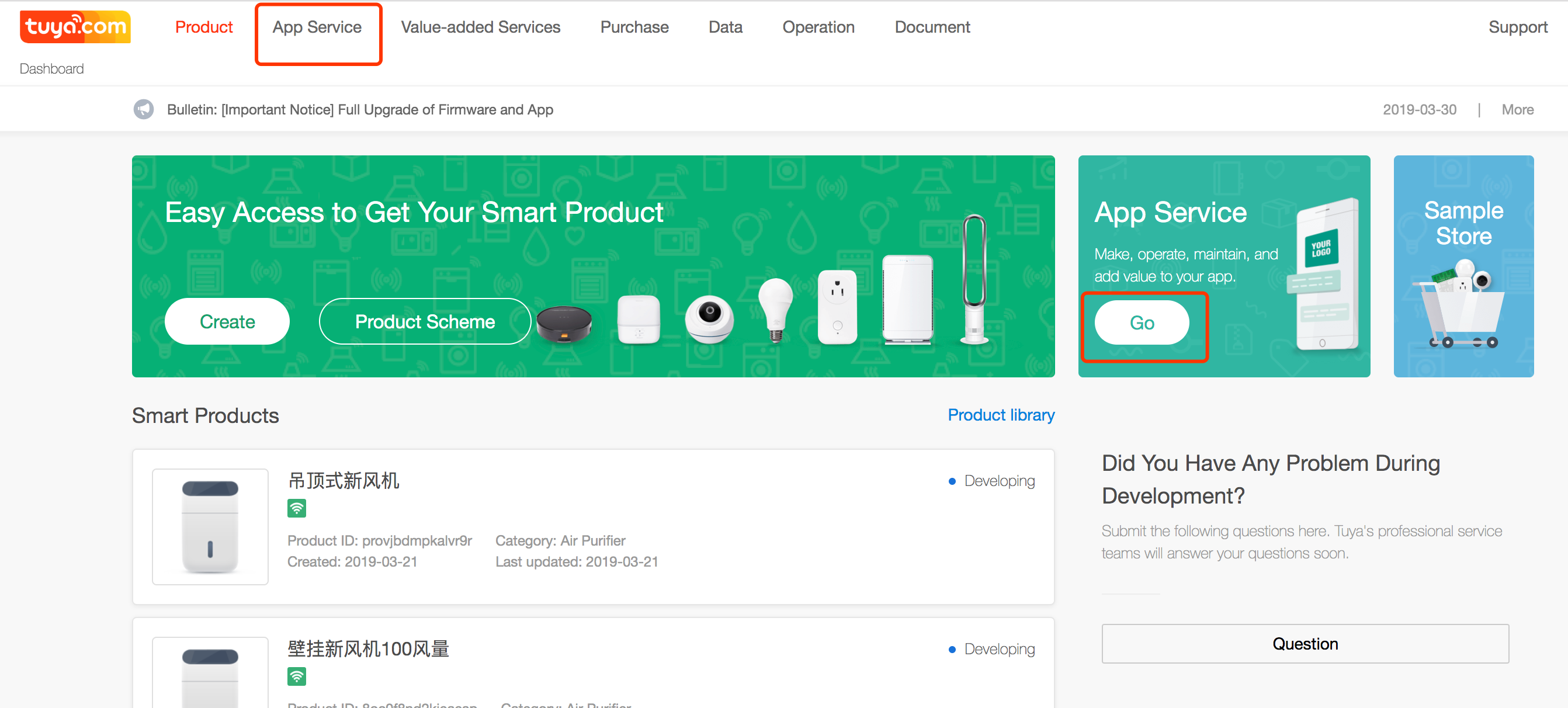 Select App SDK, and click Obtain SDK.

You can select the required device solution according to your actual needs and multiple selections are supported, and then click Next.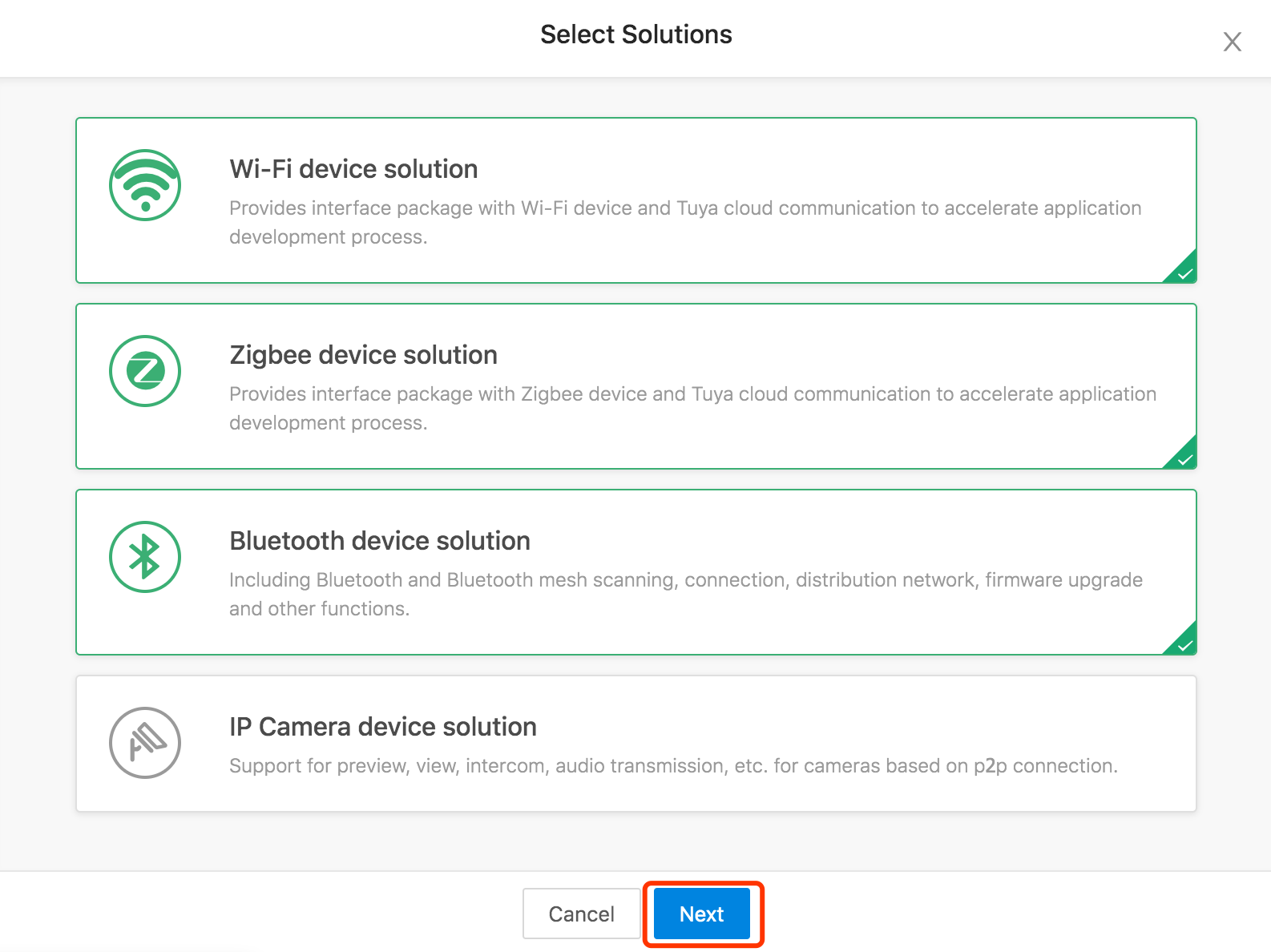 Fill in the information for your App.
App Name:Enter your App name.

iOS Package Name:Enter your iOS App package name (recommended format: com.xxxxx.xxxxx).

Android Package Name:Enter your Android App package name (both can be consistent or inconsistent).

Channel ID:It is not a required field. If not filled in, the system will automatically generate it according to the package name.
After the information is completed, please click to Confirm.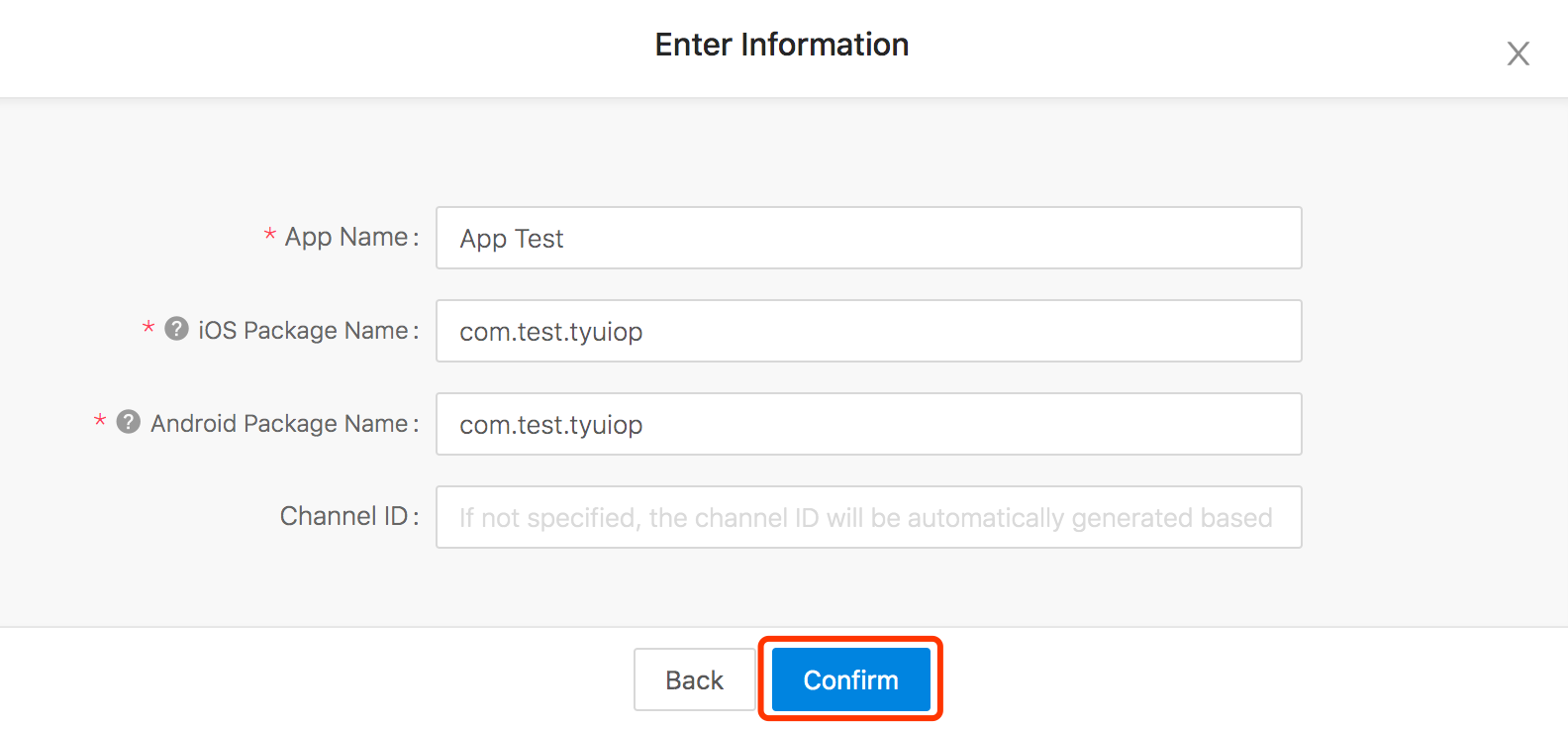 At present, your SDK has been created. You can integrate and develop the SDK according to Podfile and Gradle.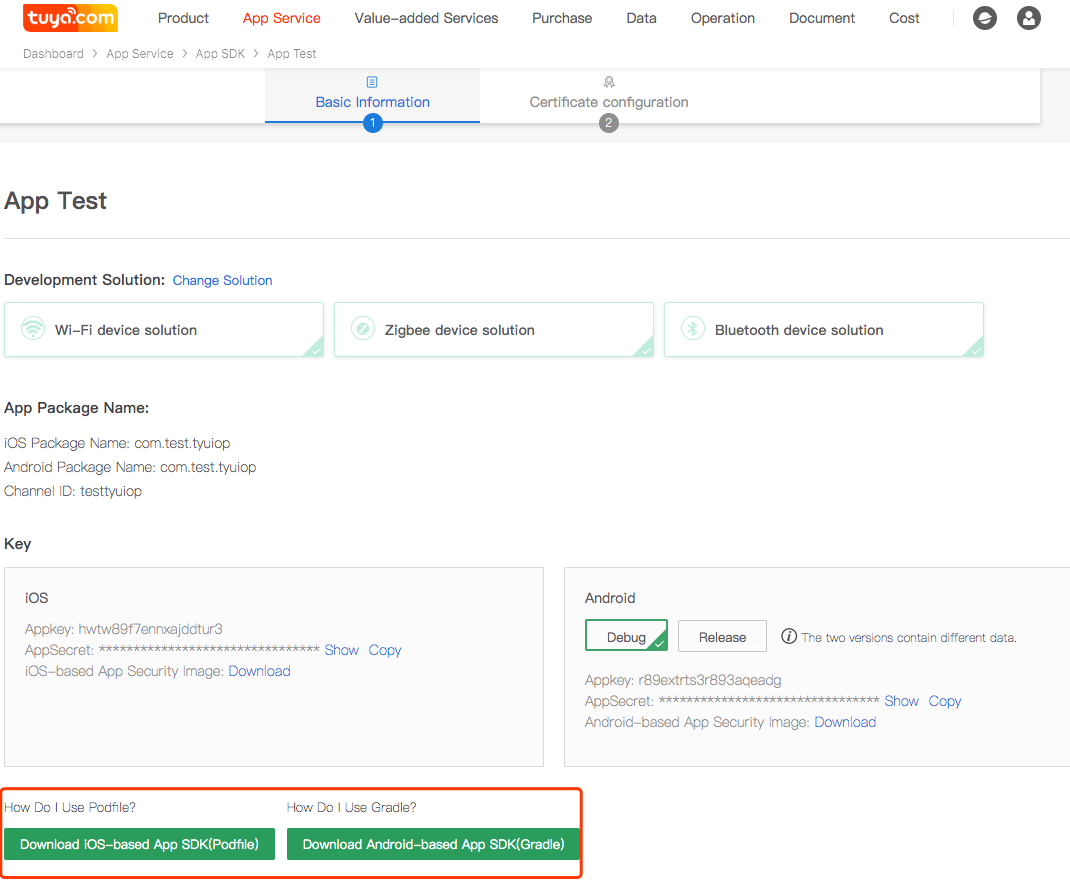 Convert App SDK to OEM App
If you are fond of the style of Tuya OEM App, you can convert it on the basis of SDK. You can find the App you need to convert in the App SDK list and click the bottom right corner Convert to OEM App.

Please be cautious! Confirm whether you really need to do the conversion, the original App SDK will not exist after the conversion is successful, and the conversion can no longer be operated within 7 * 24 hours. If yes, click Confirm.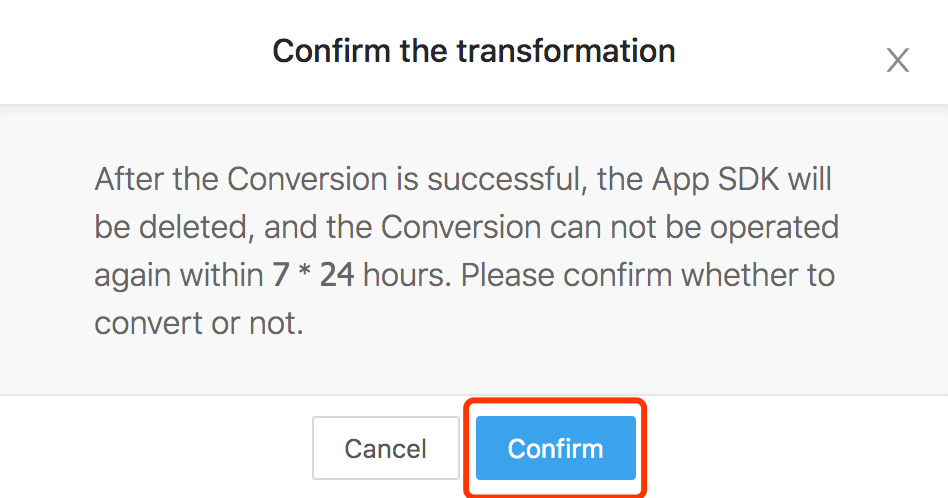 You can click the button Go to the page of OEM App to configure your App's related information.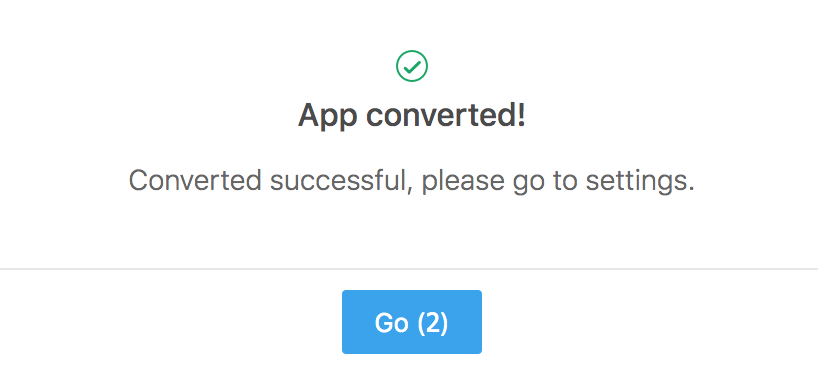 You can click the App's version information to enter the configuration page. For details, please refer to OEM App build instruction.
The OEM App needs to be charged separately for 3000USD. If you confirm it, you can click Buy Now on the page. After the payment, the App will become the official version, and can be released on the application market.
The OEM App can be converted to the SDK again after 7 * 24 hours of the last conversion. Just click the upper right corner Convert to SDK.