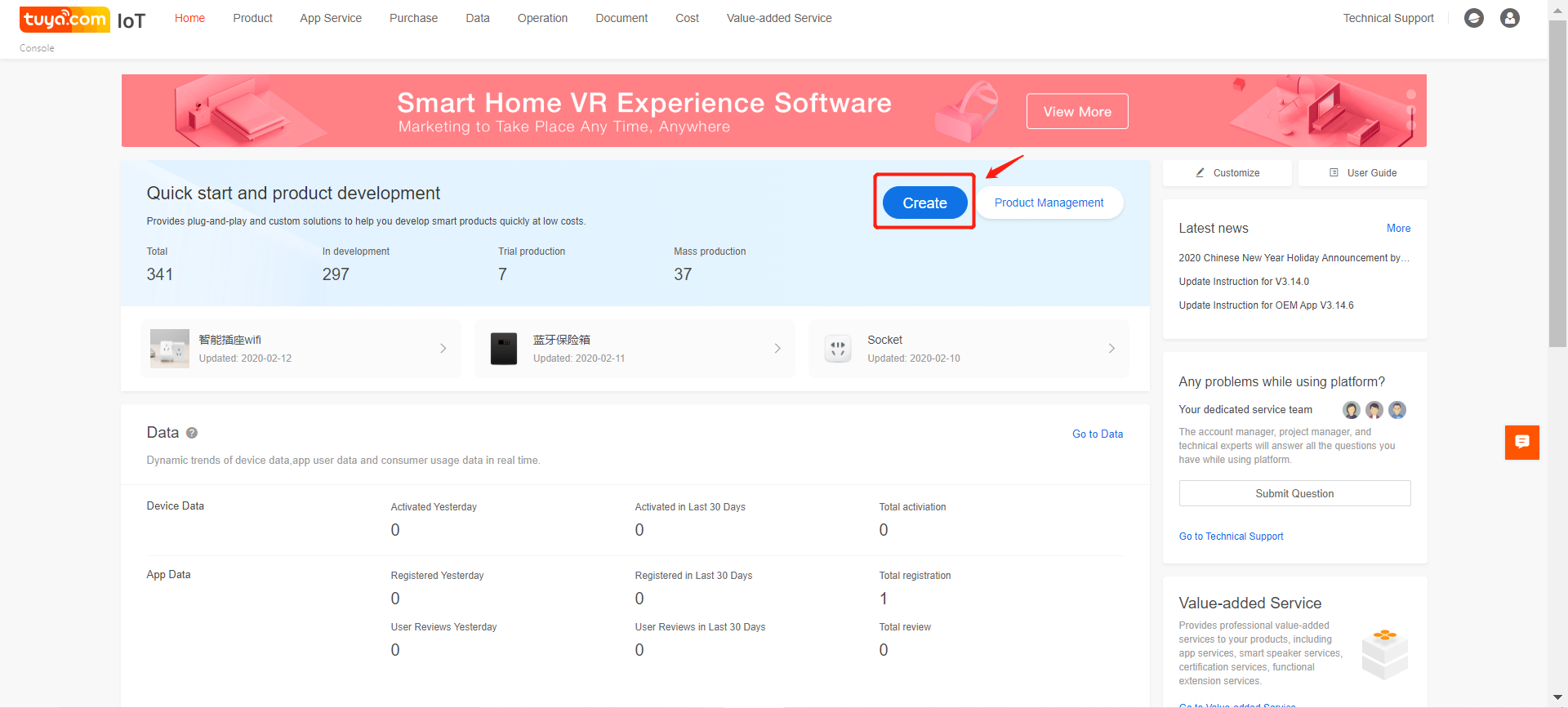 Step 1. product information
In product development, click "Create New Product", enter your product name, select the product category and communication method.
Note that, you select the product category is very important, will affect the follow-up product features and App interface recommendations. If your product category is not in the selection categories, please contact us to add.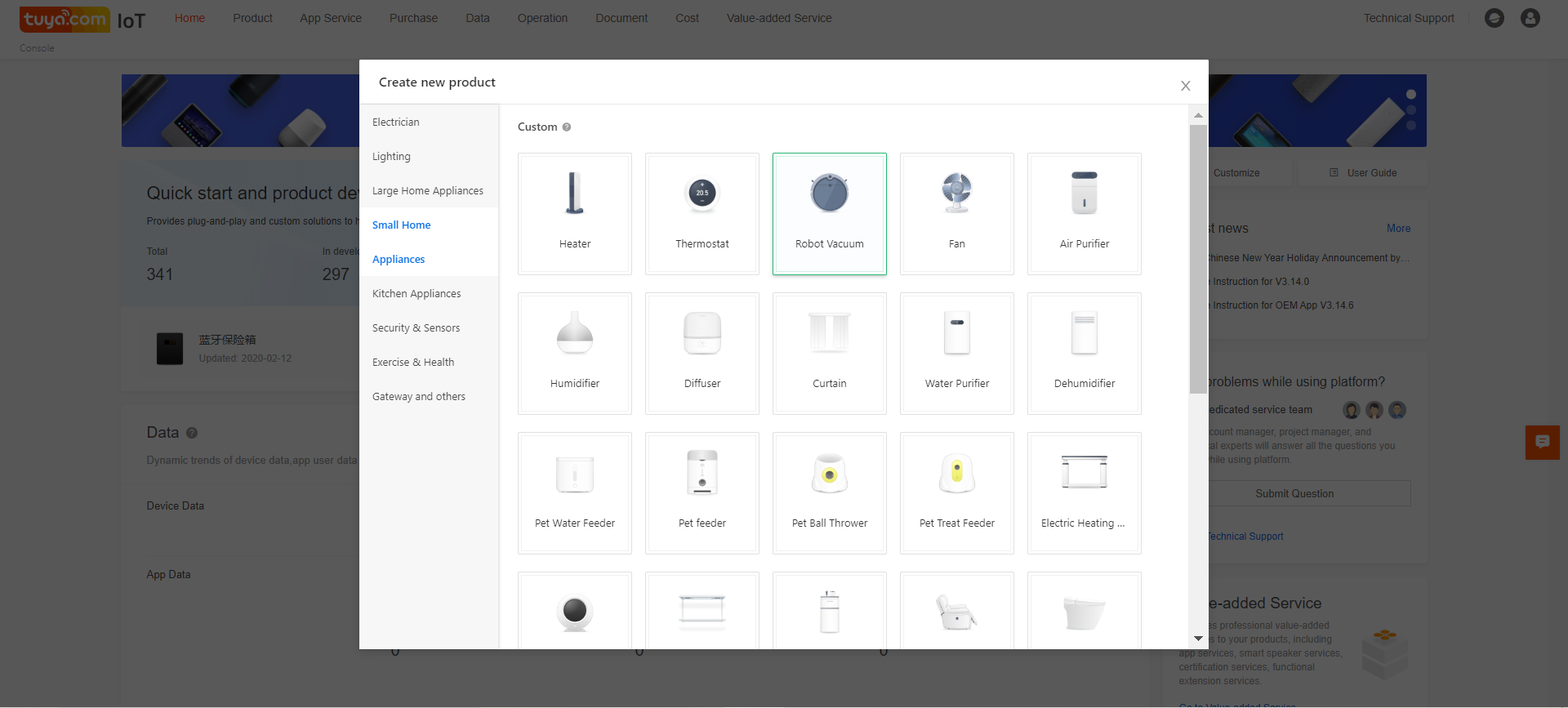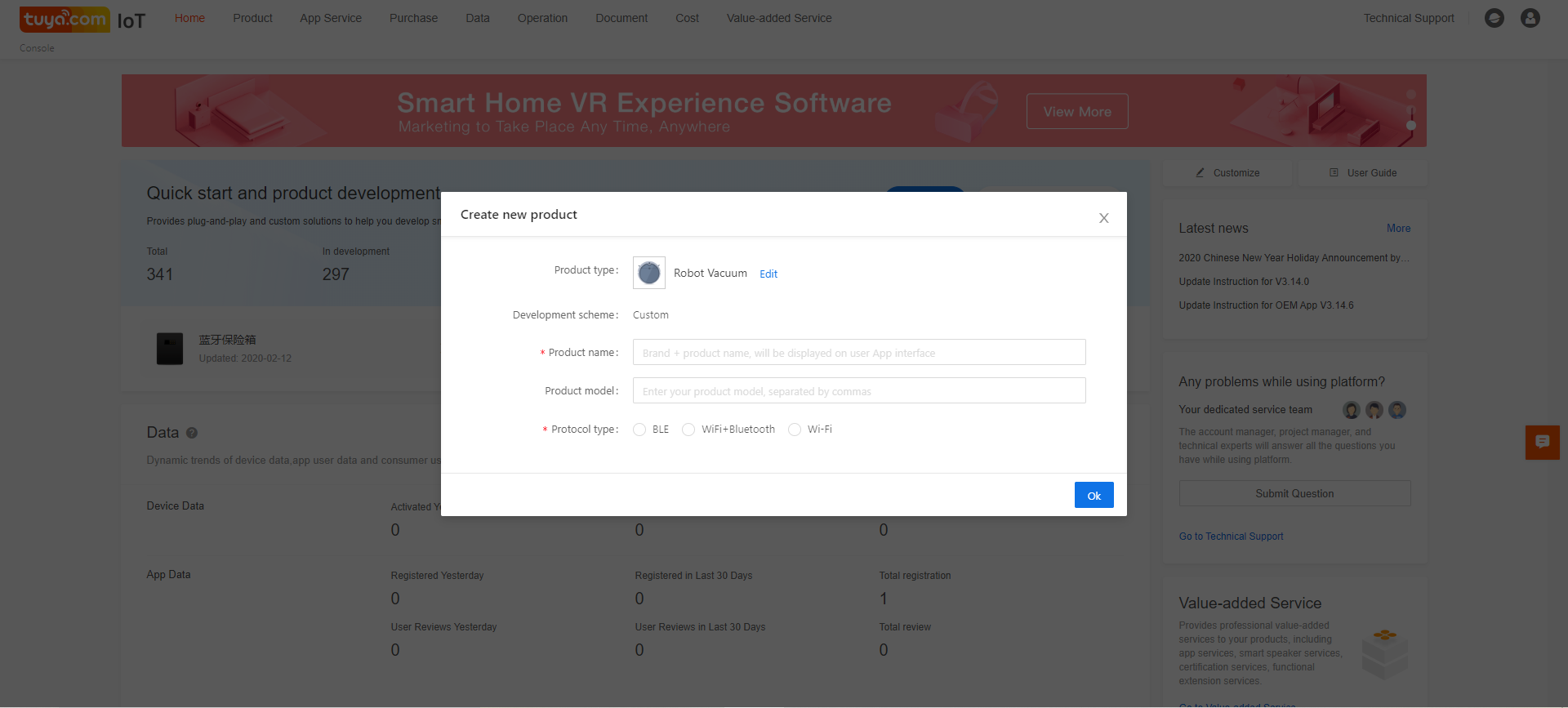 Step2. Define functions
We've recommended some common features for you, including mandatory and optional features.
Required features can't be canceled, the optional features default to all options, you can cancel your product does not have the function. If you are not clear about functions for the moment, it does not matter. after the product creation It can be edited again.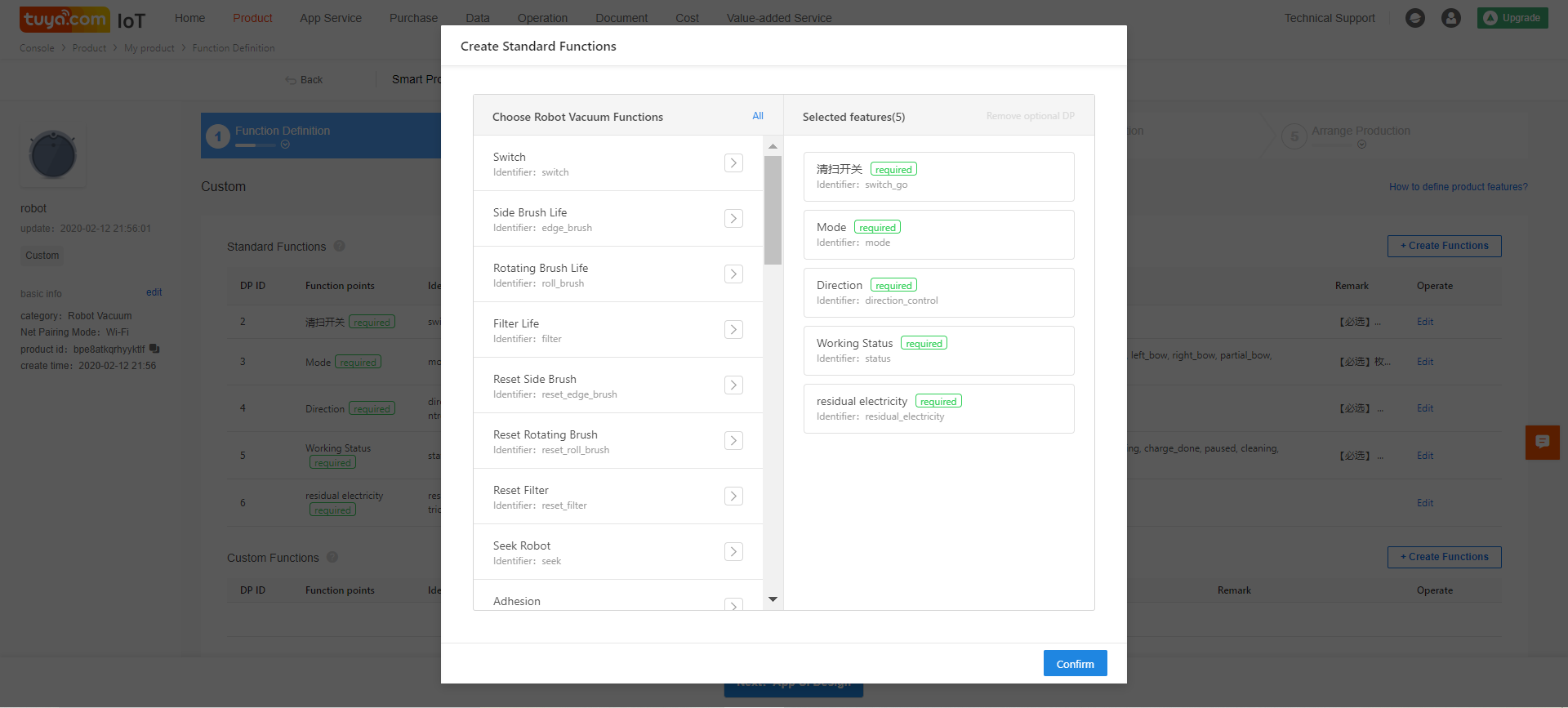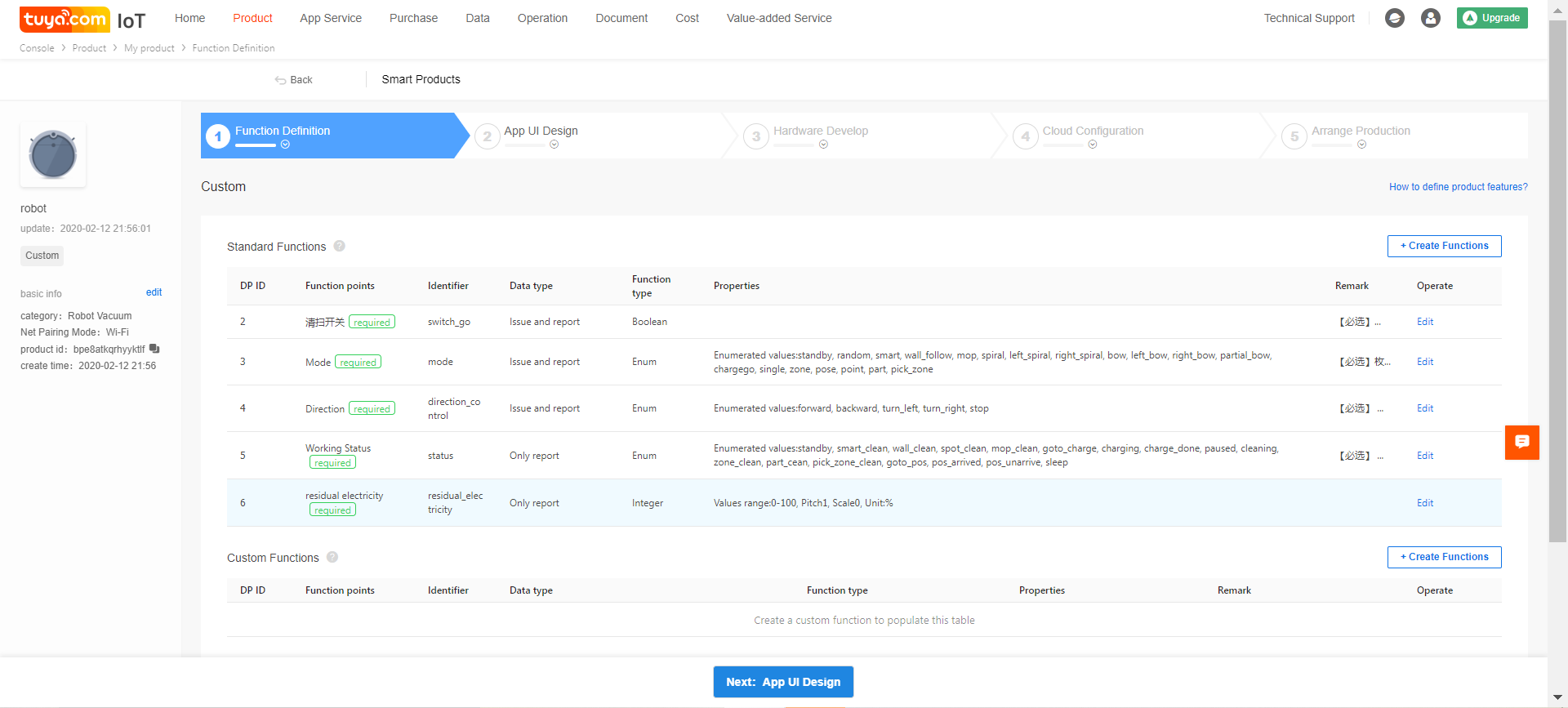 Step 3. Product UI
App control interface is the skin of smart products. We have provided different styles of templates to choose from, you can select according to your style preferences and product features.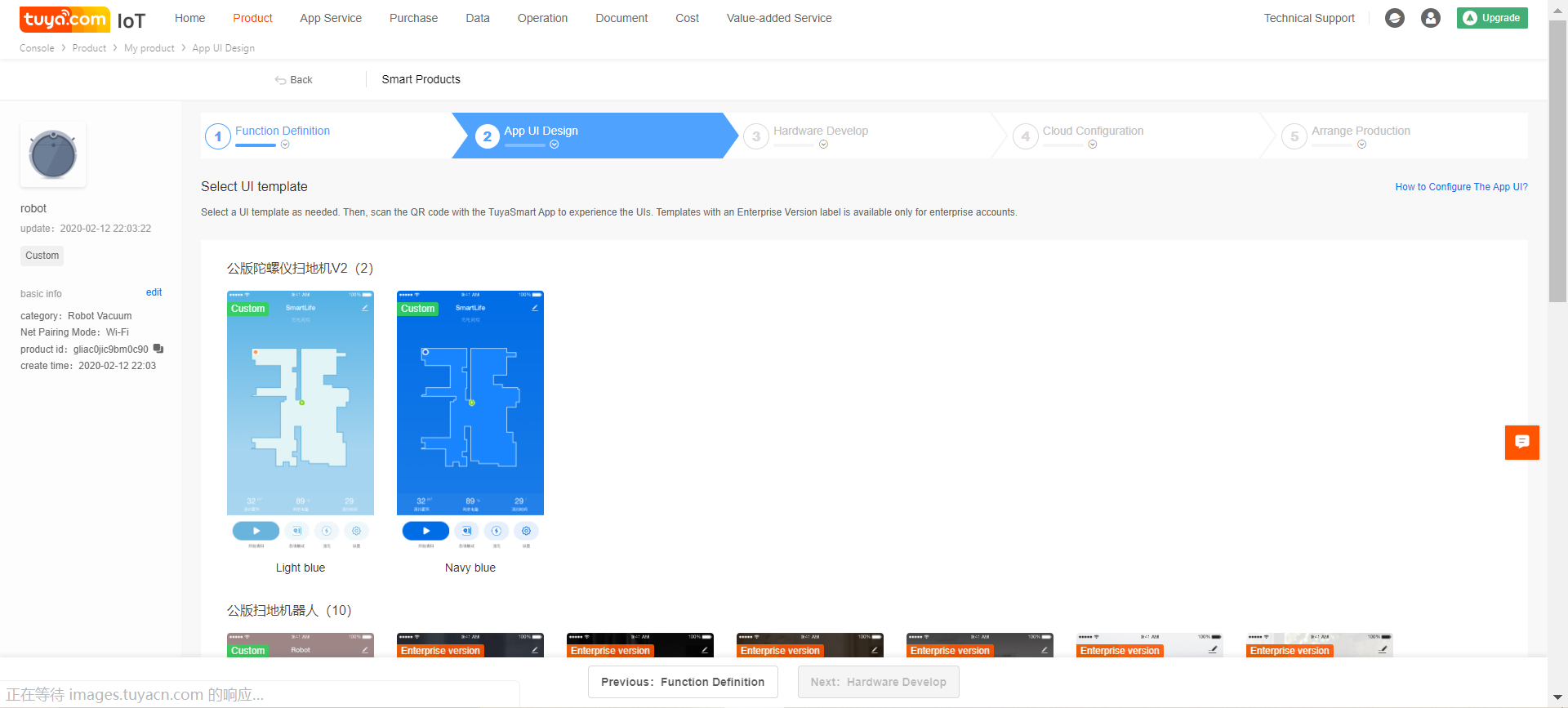 Free configuration template, you can set different product features of different styles of components, colors, icons, background, etc., to create the desired interface;
Development debug template, you can view the debug log, auxiliary development and debugging, not recommended to publish to users;
Some of the template categories have restrictions on the function, only support standard features, does not support customization, please take it into considieration when selecting the template.
Step 4. Experience device
The above three steps, click "Finish", the product is created successfully, and you can immediately use your phone to scan the code to experience your product. You need to use "Scan" feature of Tuya smart App. Click "Start Development" to enter the product overview page.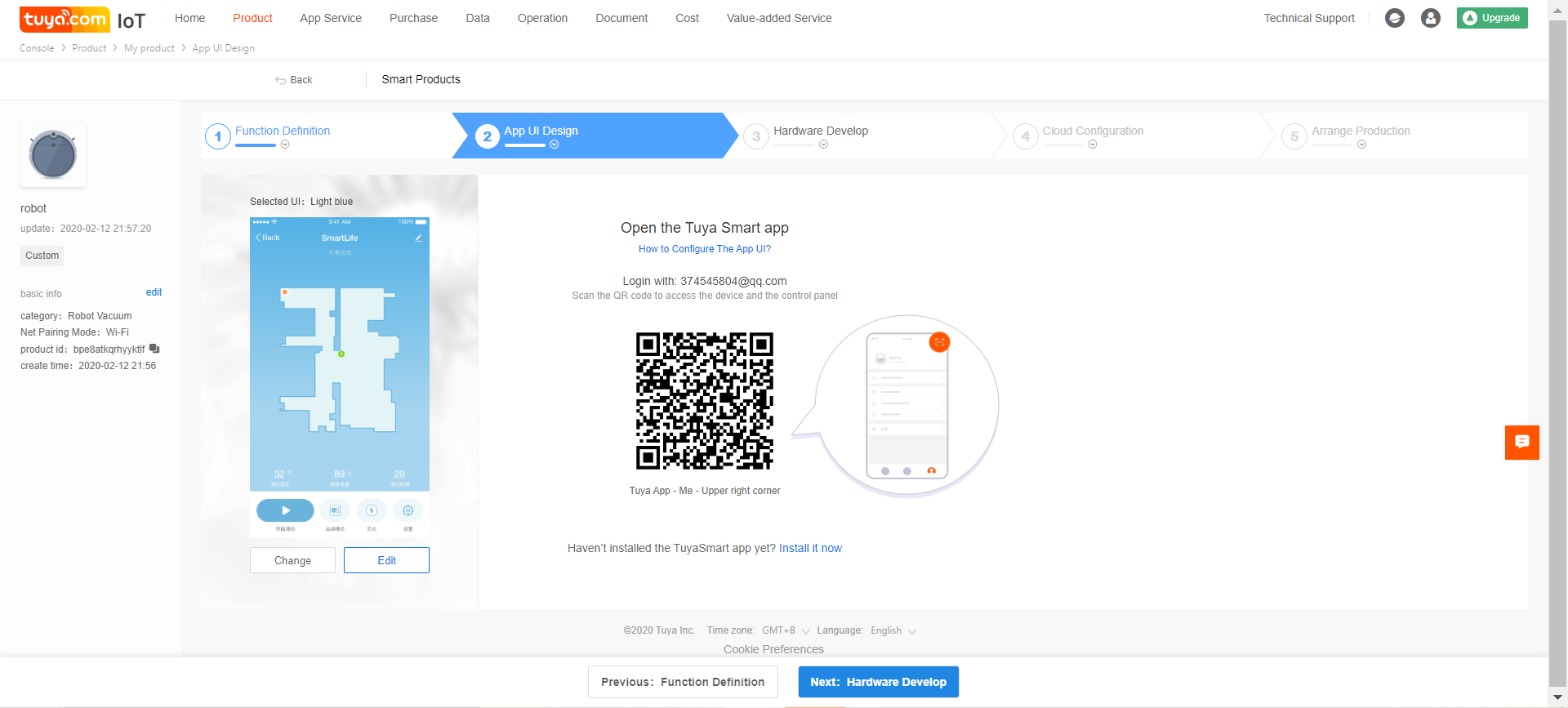 At this point, your could preview your product , experience the product features and interface styles on your smartphone.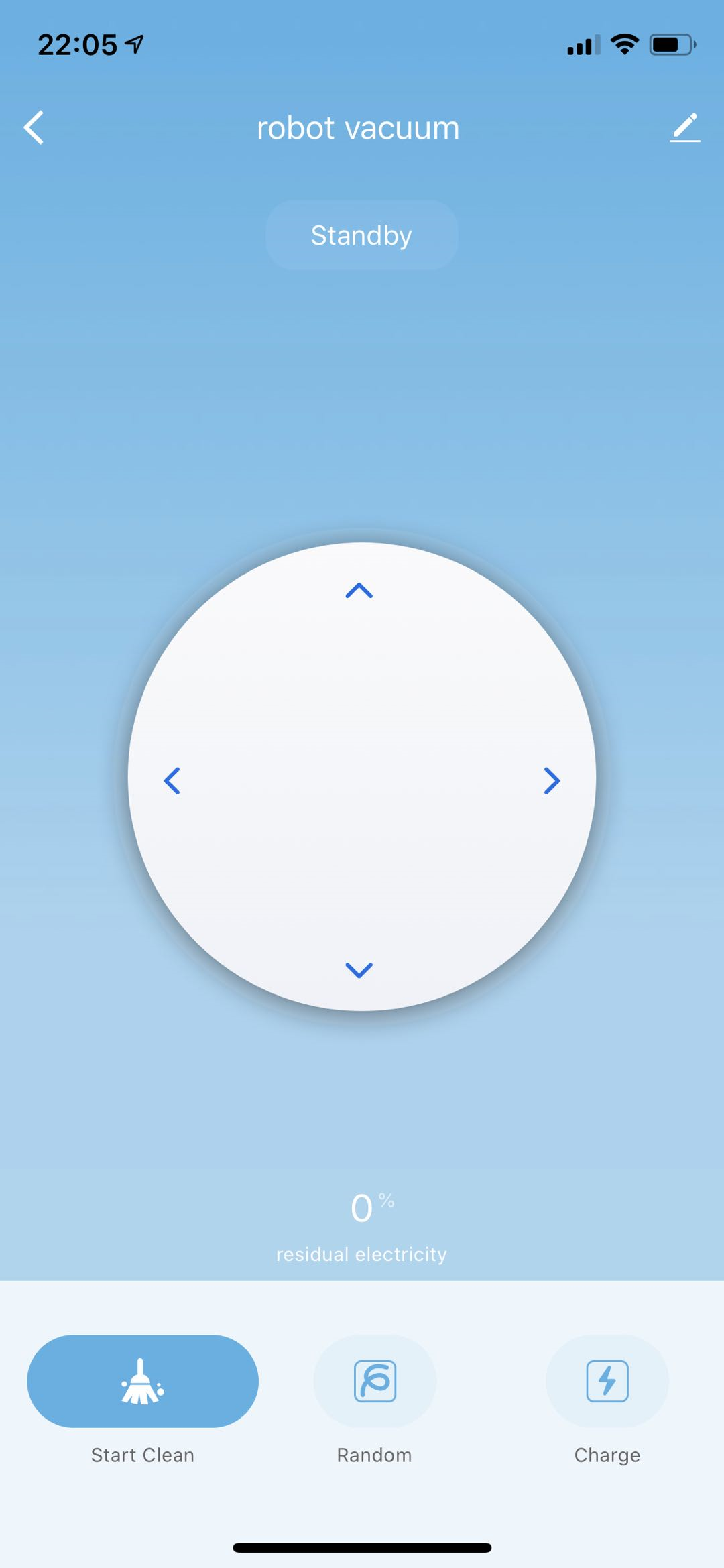 Product Development Flow
Define product function
Configure the App interface
Hardware and MCU development
Product publish on-line
Click the corresponding step to jump to the corresponding settings page. According to the product development status, complete the corresponding part of the development and settings.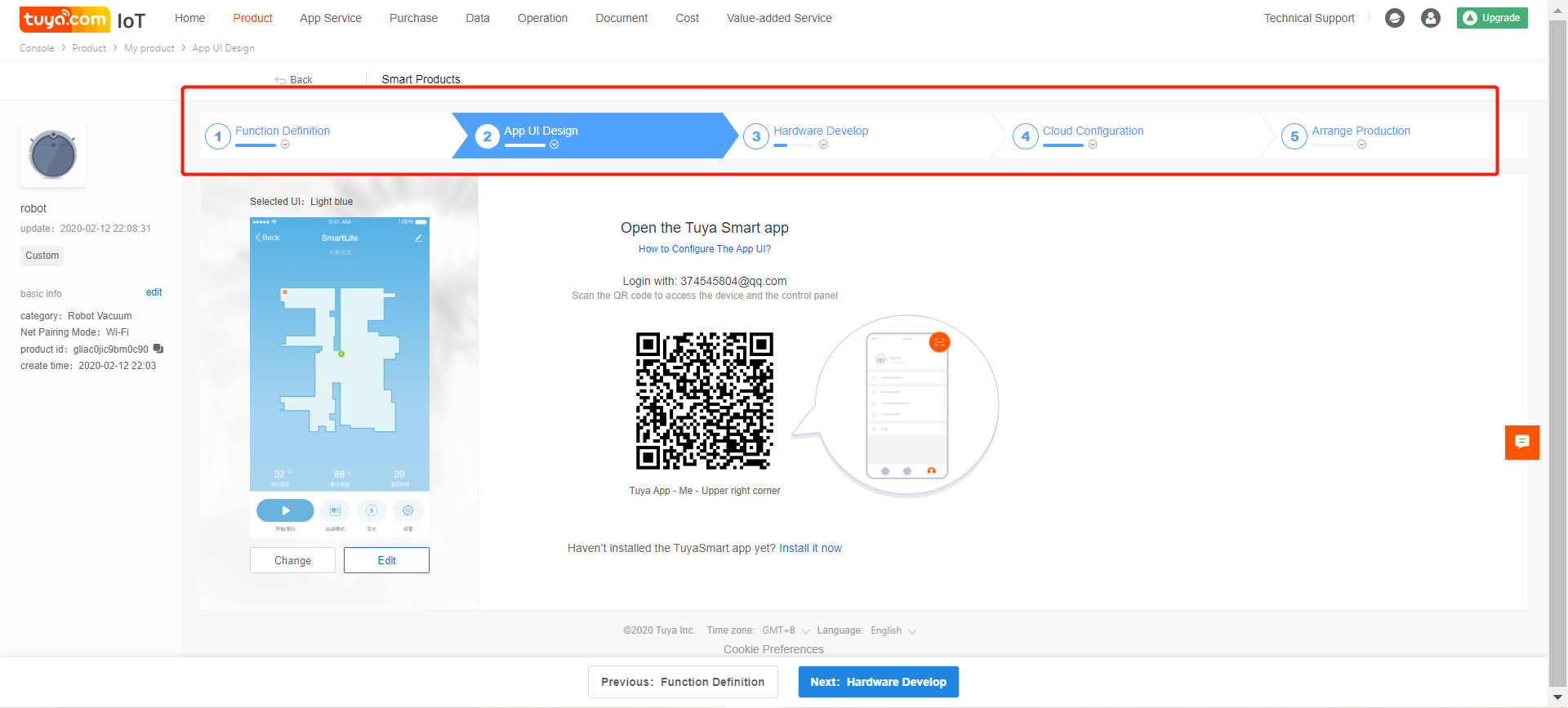 How helpful was this page?