Service Introduction
Tuya provides a fully hosted App launch service, which customizes the launch content for you and helps you reduce the App launch time, seize market share, and win customers. The service content is as follows:
Material Preparation and Review
You only need to provide basic information, such as the App name, App description, and App launch scope. Tuya personnel take on other complex tasks, for example, making operation instruction videos and preview images.
Enabling App Message Push
Tuya's App Launch service also includes an application for a message push certificate from the App platform. The certificate enables your App to push messages proactively to users who access the App, improving user loyalty and App activity.
Service Subscription Process
Logging In to the Tuya Smart Platform
Open the Tuya Smart platform login page (https://auth.tuya.com). If you have an account, log in with the account. If you do not have an account, click Sign Up to register an account and then log in.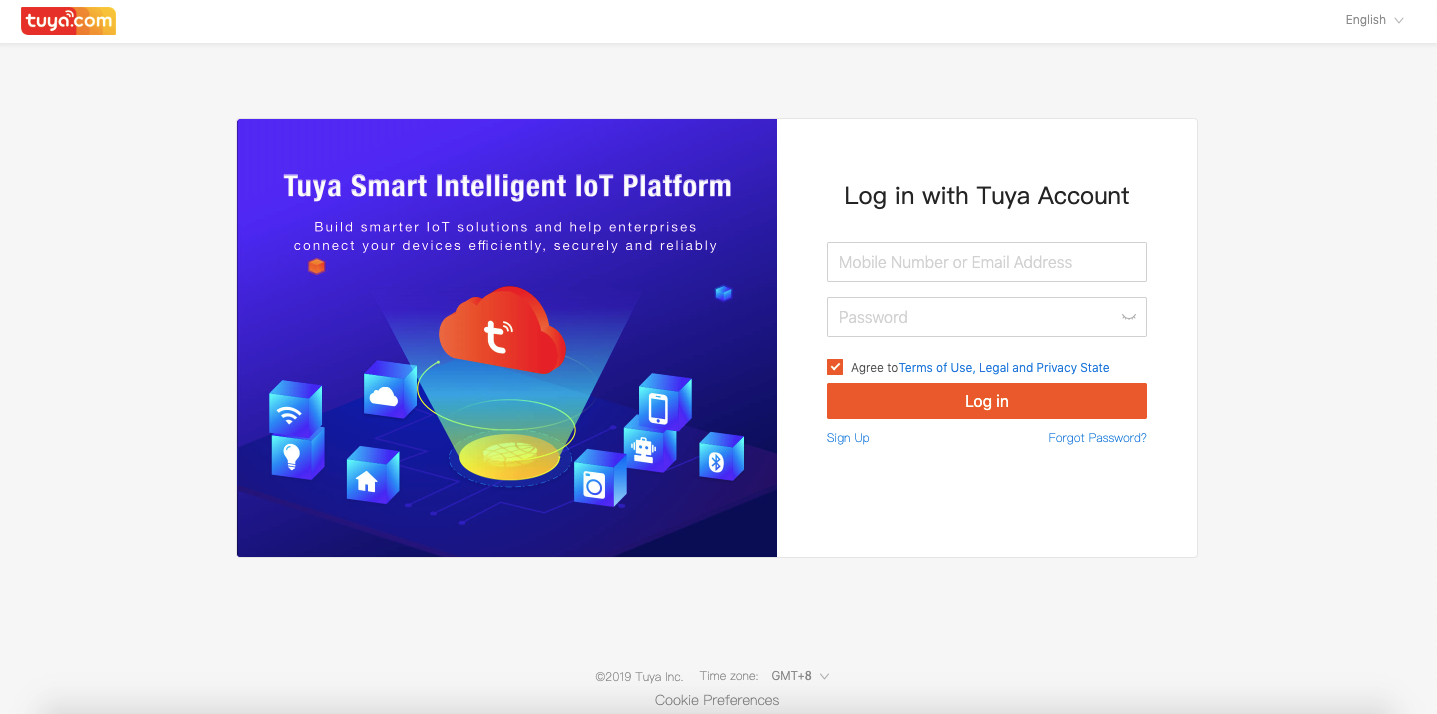 Opening the Value-added Services Page
Click Value-added Services at the top of the homepage to open the Value-added Services page.
Selecting the Required Service
Click App Service from the service categories at the top.
Locate the App Launch service, and click Subscribe to open the Create Service Order page.
Alternatively, click Service introduction to view the service details and then click Subscribe to subscribe to the service.
Entering Purchase Information
(1) Select an App to launch.
(2) Select a package based on actual requirements. The following three packages are available:
A: App launch on the App Store (in and outside China) and Google Play (outside China)
B: App launch on the App Store (in and outside China) and Android App platforms in China
C: App launch on the App Store (in and outside China), Google Play (outside China), and Android App platforms in China
To view the package price, select a package and view the price in the Payment info area.
(3) Download the application template, fill in information as required, and upload it.
(4) Specify your phone number and email address. If you have other special requirements, specify them in the Remark text box.
(5) If you have a coupon, redeem it. If you require an invoice, select Need for Invoice and specify the invoice information. After the service is enabled, contact your Tuya business manager to obtain an invoice.
(6) Click Buy now to pay for your order.
Selecting a Payment Method
Select a payment method on the Corporate online banking, Third party payment, or Offline remittance tab page.
FAQ
For more FAQs, visit https://support.tuya.com/en/help/_list?category=459112
How helpful was this page?