Service Introduction
Tuya offers one-stop OEM App version planning, iterative technology development, and maintenance services. You can perform simple operations on the Tuya Smart platform to upgrade your App and keep it competitive.
After purchasing the service, you can create new versions based on Tuya IoT Version Update.
Service Subscription Process
Step 1: Logging In to the Tuya Smart Platform
Open the Tuya Smart platform login page https://auth.tuya.com. If you have an account, log in with the account. If you do not have an account, click Sign Up to register for an account and then log in.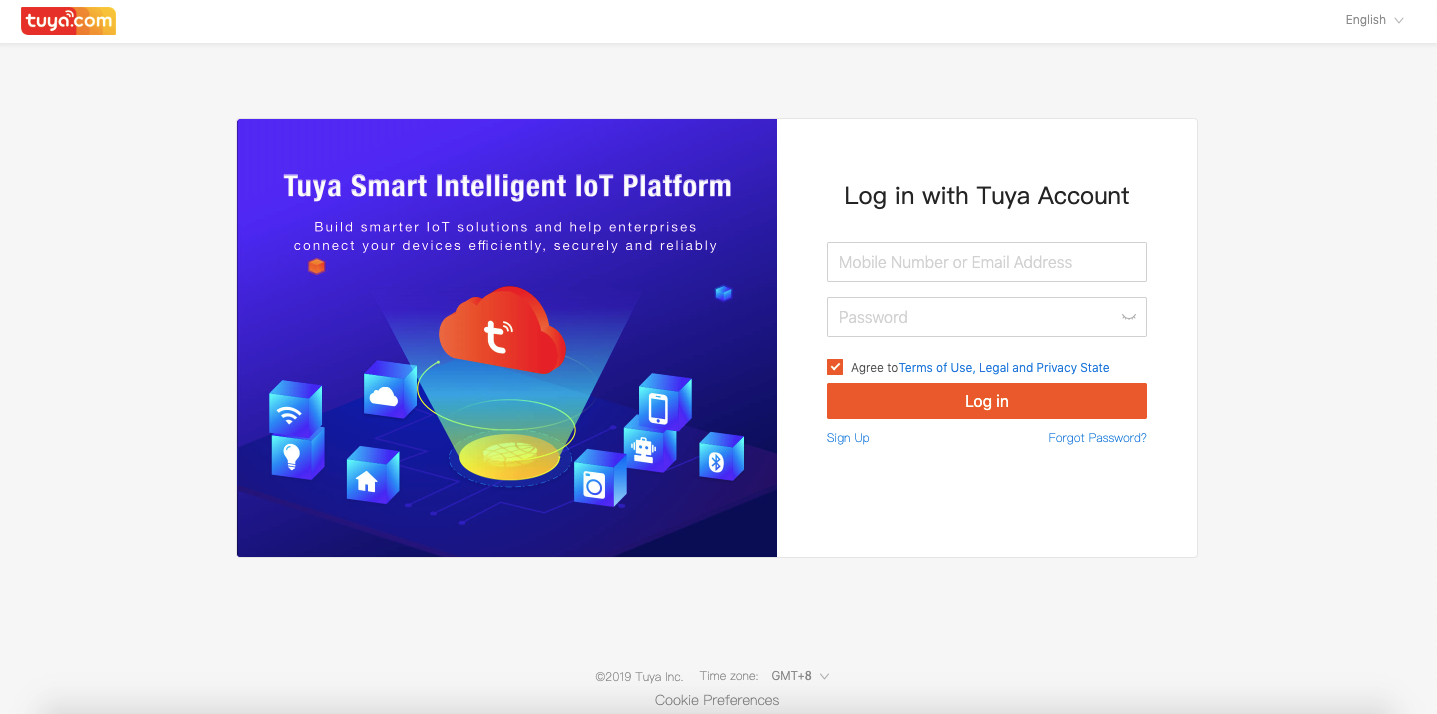 Step 2: Opening the Value-added Service Page
Click Value-added Service on the top of the homepage to open the Value-added Service page.
Step 3: Selecting the Required Service
Click App Service. Locate the OEM App Upgrade service, and click Subscribe to open the Create Service Order page.
Alternatively, click More or the Service cover picture to view the service details and then click Subscribe to subscribe to the service.
Step 4: Entering Purchase Information
Select an App for which to enable the OEM App Upgrade service.
Select a package based on actual requirements. The service description varies depending on the selected service package. If you have other special requirements, specify them in the Notes text box.
Click Buy now to pay for your order.
Step 5: Selecting a Payment Method
Select a payment method on the Paypal tab page.
FAQs
What Are the Prerequisites for Enabling the OEM App Upgrade Service?
You have your own official OEM App. To build an official OEM App, you need to purchase the OEM App service.
What Is the OEM App Upgrade Service Content? Does It Include the App Launch Service?
If you select the RMB 6000 service package, Tuya will provide 12 update packages to you over two years. The App Launch service is not included. If you need any help in releasing your App updates, see the free App launch instructions that Tuya provides or purchase Tuya's App Launch service.
For more FAQs, visit http://faq.en.tuya.com/cateQuestion.htm?tntInstId=Dss_sP5T&helpCode=SCE_00000163&cateId=129724.
How helpful was this page?