Creating a Development-free 7-Way Socket on the Tuya Smart Platform
I. Registering with and Logging In to the Tuya Smart Platform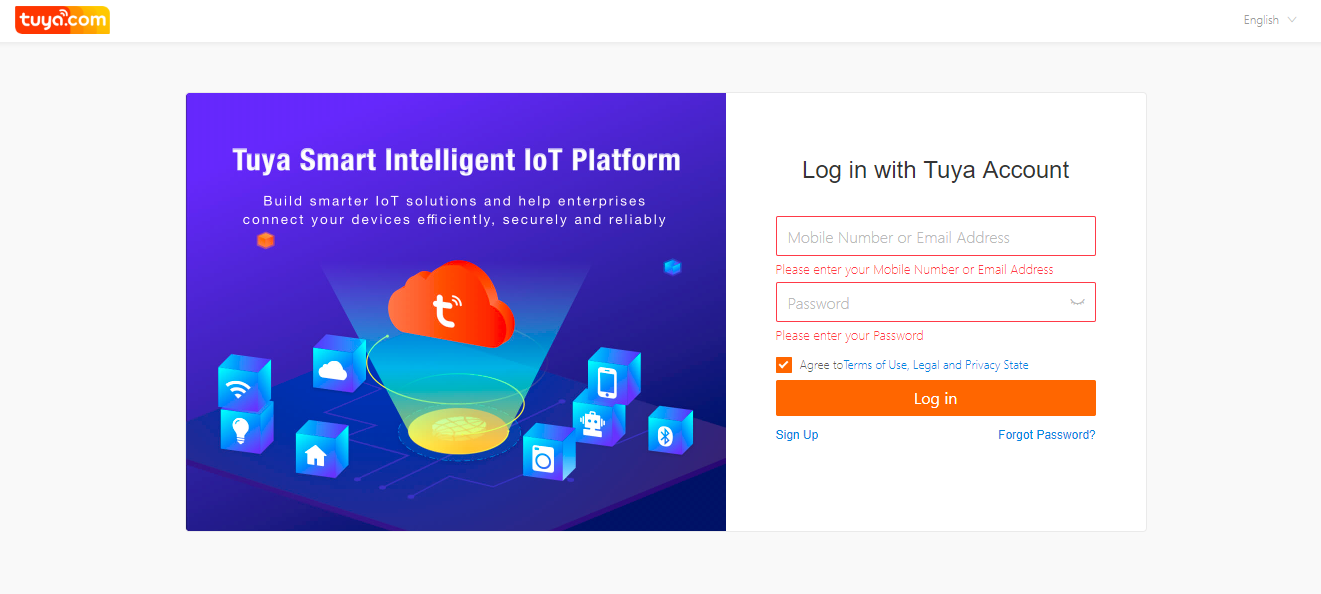 Register with and log in to the Tuya Smart platform at https://iot.tuya.com.
(Recommended) Complete enterprise certification to upgrade your account to a corporate account with more functions.
II. Creating a Development-free 7-Way Socket

On the Product page, click Create in the Easy Access to Get Your Smart Product area.

(Recommended) On the displayed Create new product page, choose Electrical and select a 7-way socket under Plug and Play Solution.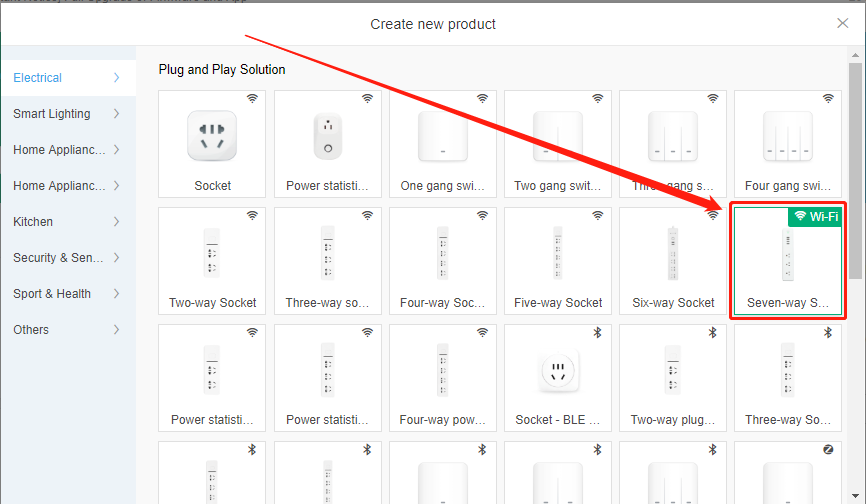 Alternatively, select a seven-way socket under Custom if the development-free solution cannot meet your product function requirements.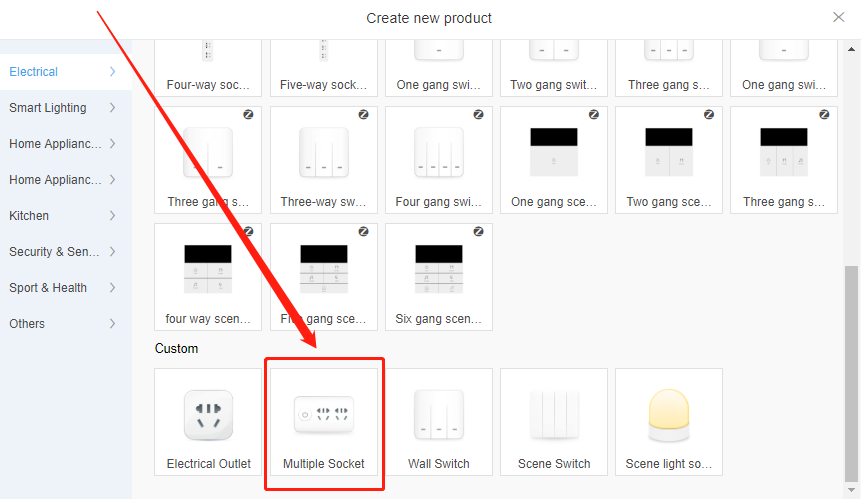 Specify the product name, which will be displayed on the app control panel.

Specify the internal or customer product model to facilitate product maintenance and order management.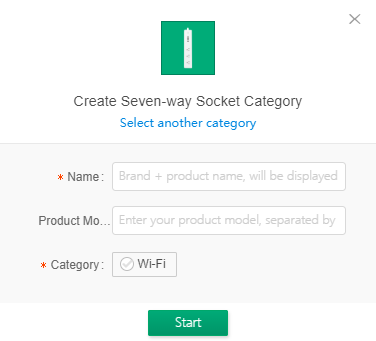 After the product is created, click Edit Product Information on the product configuration page to modify the product name and model.

If you subscribe to a third-party service for the product, the third-party service subscription icon is highlighted for the product on the Product page.
III. Configuring the App Control Panel
Click App UI Design. If you have upgraded your account to a corporate account, more templates and panel UI functions are available.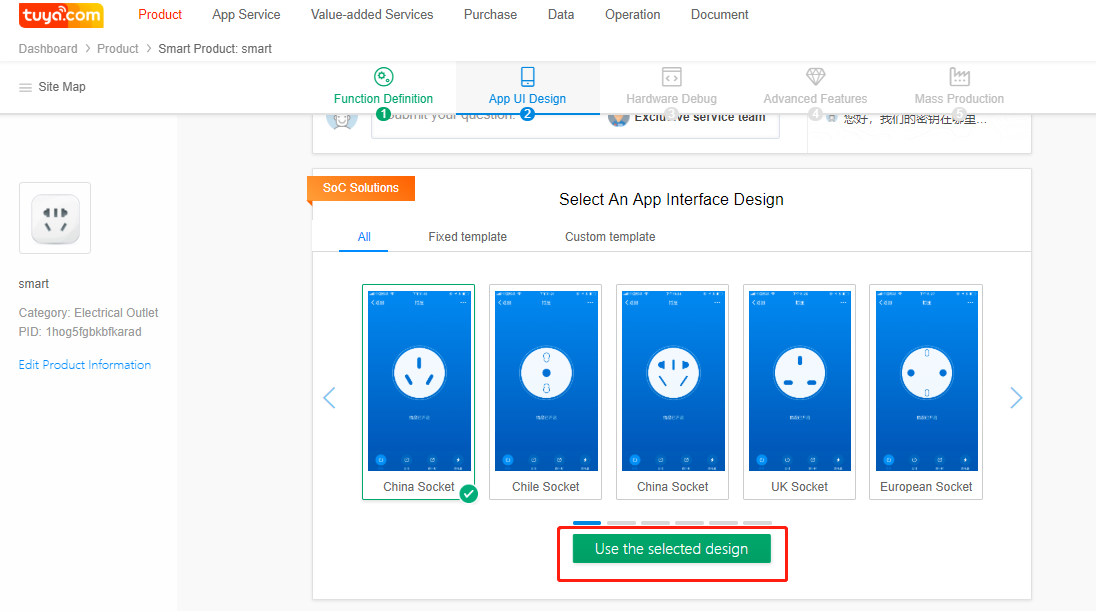 Select a control panel template and use the Tuya Smart or Smart Life app to scan the QR code to verify the control panel effect.

If you select a custom panel, click Edit to change panel elements, such as the background color and image.
Note: In a default development-free solution, a 7-way socket has six switches and one USB port. To increase the number of USB ports, perform the following operations in the Icon modality area:
(1) Click Edit next to the switch to configure.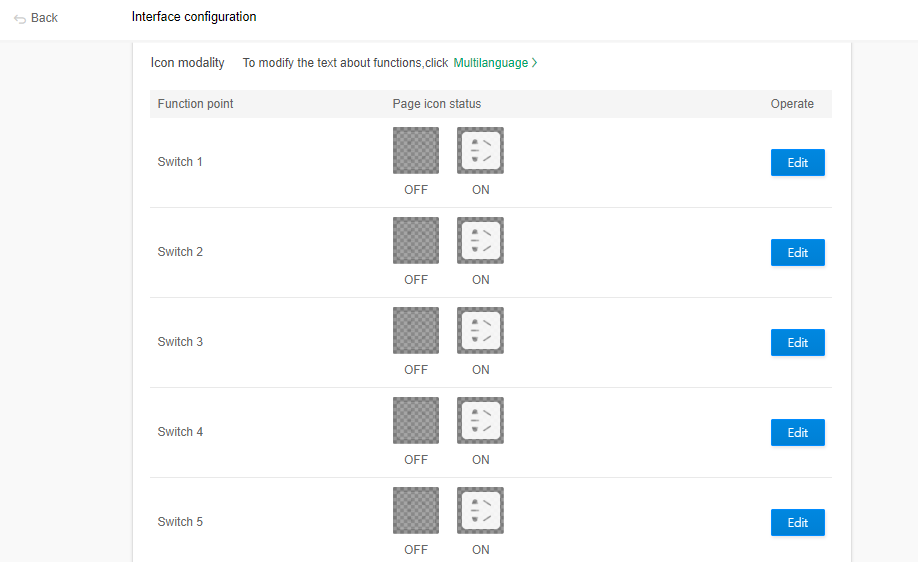 (2) Select an icon and click Ok.

(3) Click Save. Click Multilanguage. On the Multi-language Management page, modify the DP content to be displayed on the app control panel.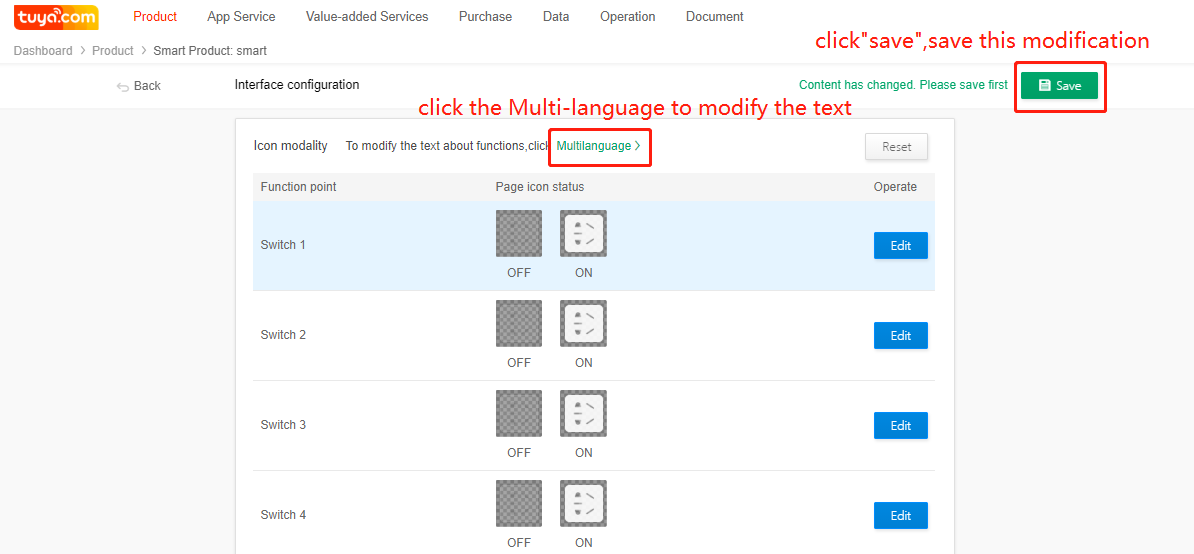 (4) Click Save.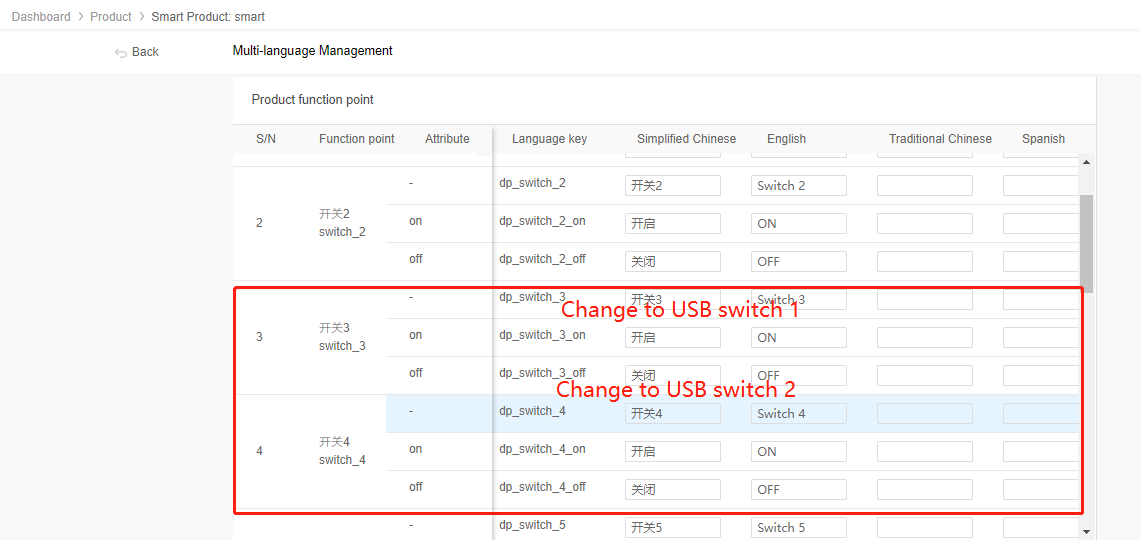 IV. Debugging Hardware
Select a module and check the circuit reference diagram. If you change the module, the circuit reference diagram is updated. The TYWE3S module is recommended for the 7-way socket.

Configure I/O port information based on your actual requirements. Refer to Creating a Development-free Electrical Engineering Product (https://docs.tuya.com/en/soc/socplug-overview.html).

Click Purchase at the bottom of the Hardware Debug page to purchase the required module.
Note: The module will be programmed based on the settings that you specify on this page. After the module is delivered, the settings cannot be modified. If you modify the settings after the module is delivered, any online upgrades will not apply to the product because the settings will be inconsistent.