Creating a Development-free RGBCW 5-Way Light on the Tuya Smart Platform
I. Registering with and Logging In to the Tuya Smart Platform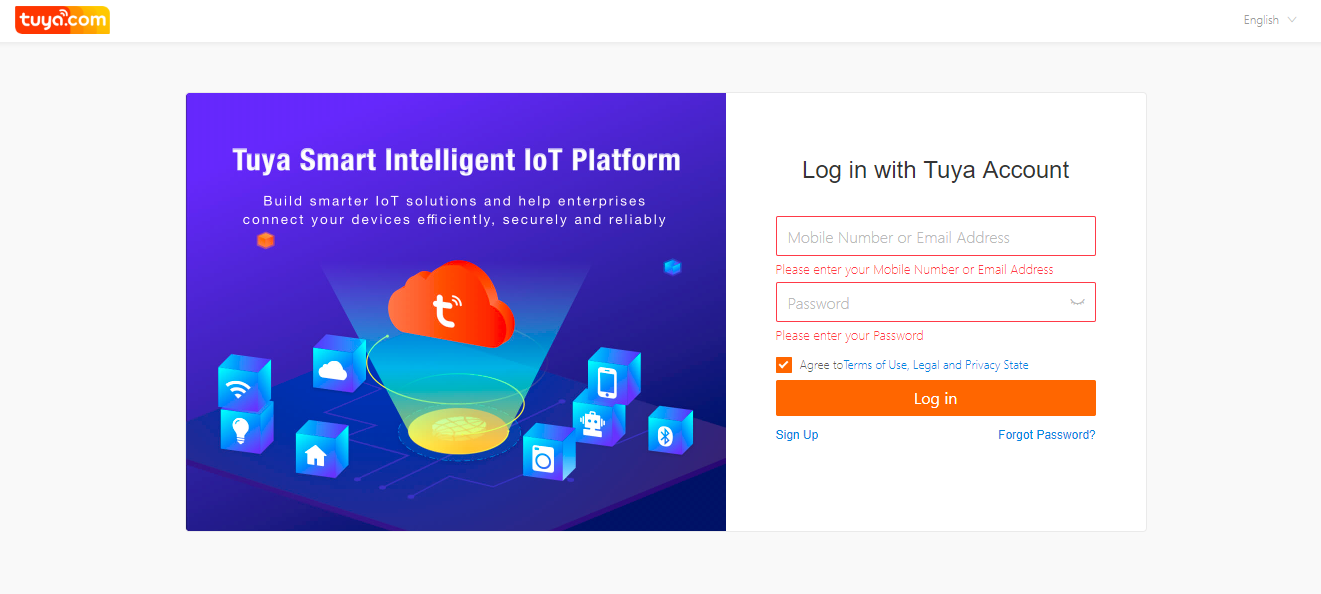 Register with and log in to the Tuya Smart platform at https://iot.tuya.com.
(Recommended) Complete enterprise certification to upgrade your account to a corporate account with more functions.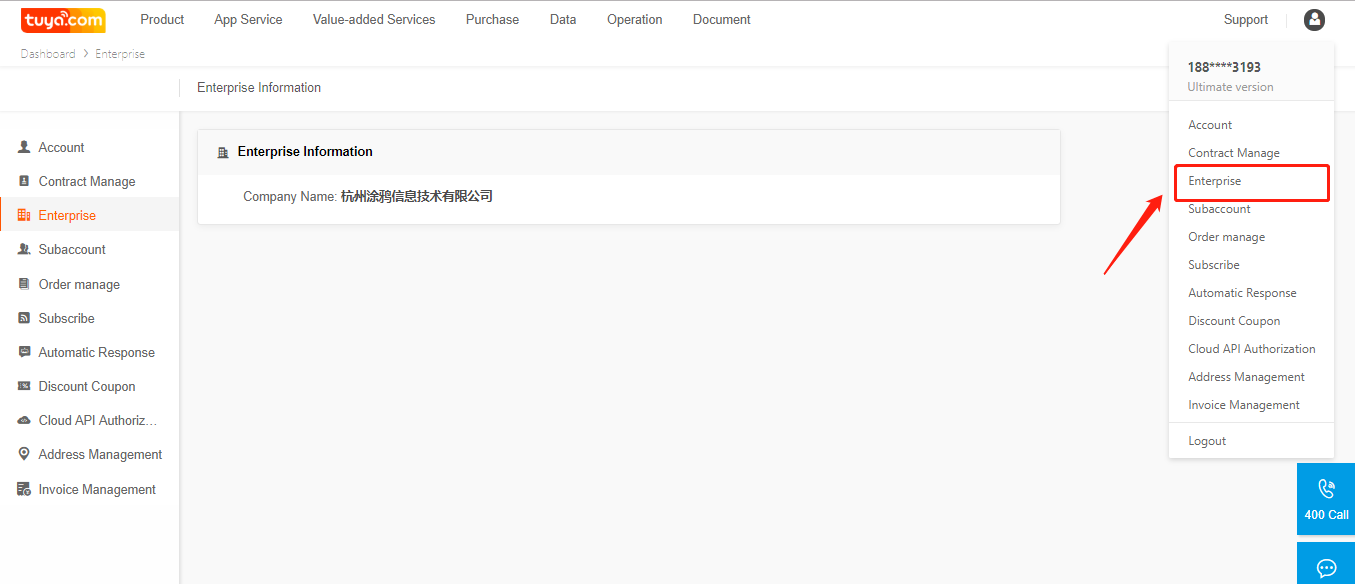 II. Creating a Development-free RGBCW 5-Way Light

On the Product page, click Create in the Easy Access to Get Your Smart Product area.

(Recommended) On the displayed Create new product page, choose Smart Lighting and select a product under Plug and Play Solution. Alternatively, select a product under Custom if the development-free solution cannot meet your product function requirements.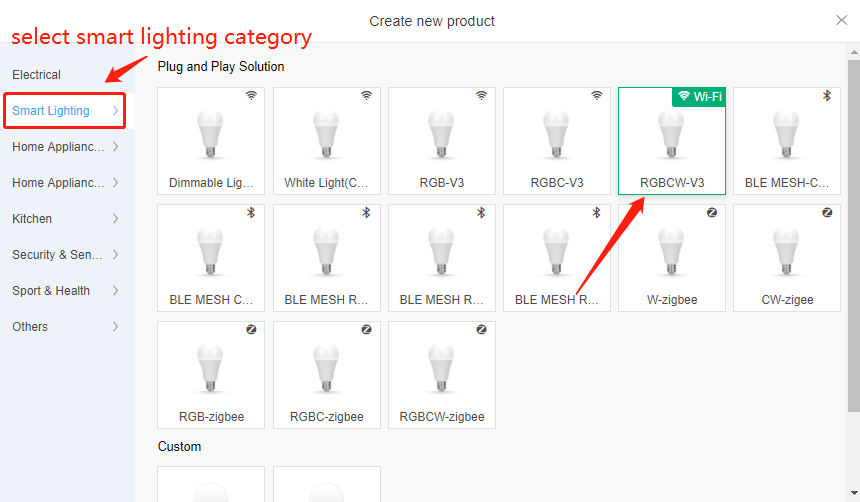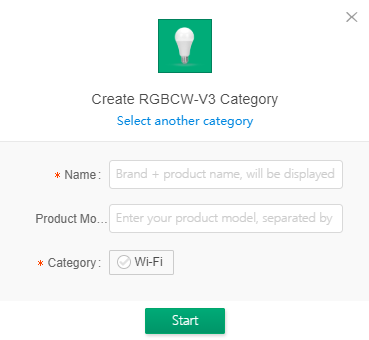 Specify the product name, which will be displayed on the app control panel.

Specify the internal or customer product model to facilitate product maintenance and order management.

After the product is created, click Edit Product Information on the product configuration page to modify the product name and model.

If you subscribe to a third-party service for the product, the third-party service subscription icon is highlighted for the product on the Product page.

III. Configuring the App Control Panel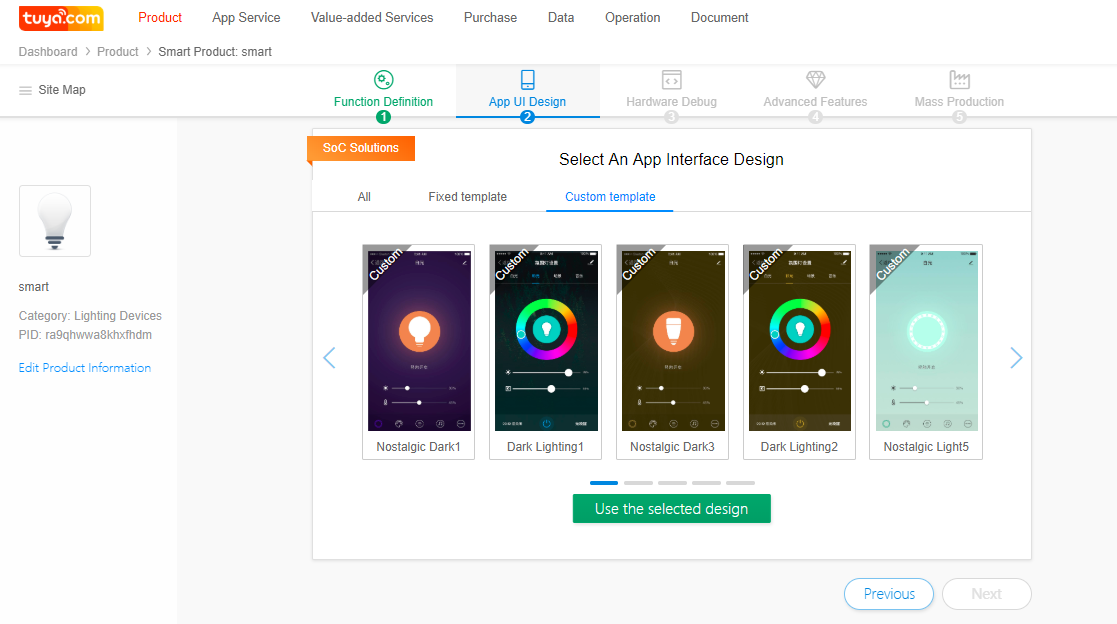 Click App UI Design. If you have upgraded your account to a corporate account, more templates and panel UI functions are available.

Select a control panel template and use the Tuya Smart or Smart Life app to scan the QR code to verify the control panel effect.

If you select a custom panel, click Edit to change panel elements, such as the background color and image.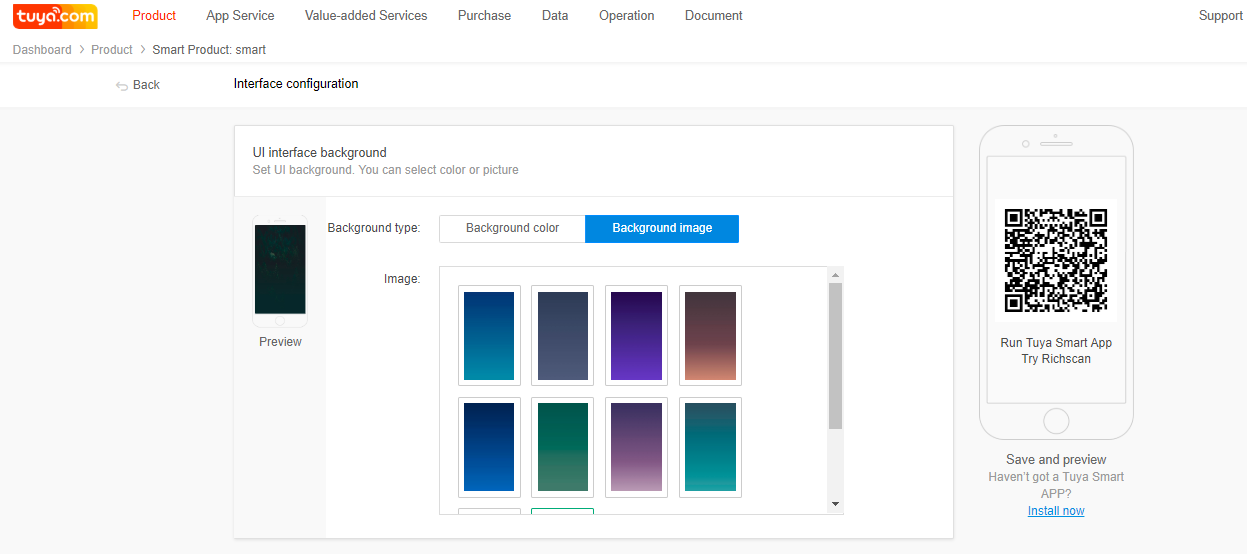 IV. Debugging Hardware
Select a suitable module and check the reference circuit diagram. If you change the module, the reference circuit diagram will be updated. Modules recommended for products are as follows: TYE3L for bulbs, TYLC5 for filament lamps, TYLC4 for candle lamps or GU10 bulbs, TYE1S-IPEX (supporting an external antenna) for built-in power lamps or power lamps with metal covers, TYE1S with a built-in antenna or TYE3S for power lamps with a plastic cover, and TYE2S for compact products, such as light strip controllers.

Adjust the white balance and gamma coefficient based on the lamp bead.

Adjust the PWM frequency based on the drive design to prevent frequent blinking.

Set Drive method of CCT to CW-Cold/Warm or CCT-Brightness/Colour temperature.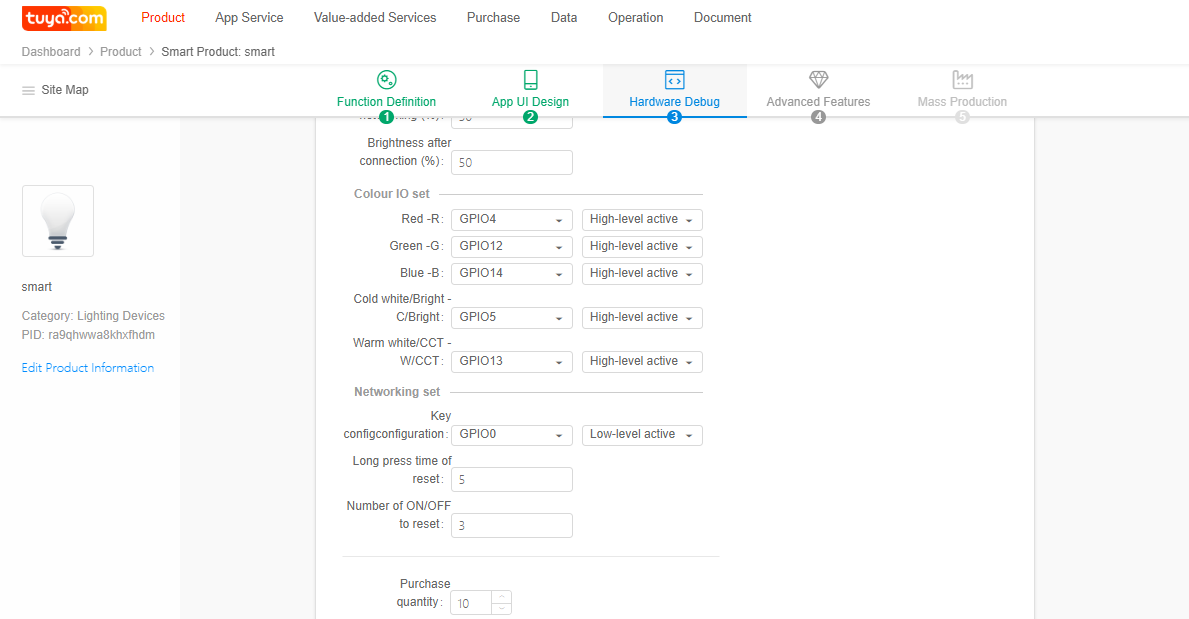 Set Bright when networking to a value within the range of 20 to 50 to ensure comfortable brightness.

The I/O port definition is not configurable in a development-free solution. You can only select High-level active or Low-level active for an I/O port based on drive design.

After completing the configuration, click Purchase to purchase a small number of the modules for product debugging.
V. Configuring Advanced Features
For details on how to configure advanced features, visit https://docs.tuya.com/en/soc/soc-dev.html.
VI. Mass Production
After you receive the sample modules and complete product debugging, send at least two product samples to Tuya for testing and verifying the product status.

After the sample product passes the test, click Complete development to enter the trial production phase.

After trial production is completed, click Pass test, to mass production. In the mass production phase, product settings cannot be modified to prevent misoperations and impact on consumers.

Do not delete products that are under development or have been developed to prevent data loss and causing the product to fail to function properly.