White-Background Product Photography
I. Service Introduction
Tuya provides white-background photography and finishing services for products and delivers images in JPG and PNG formats, adding more value to your products.
This service provides five overall photos and three detailed photos from different angles of a product. The default photo size is 800 x 800 pixels. Tuya also provides cropping service and photos of two other sizes for free.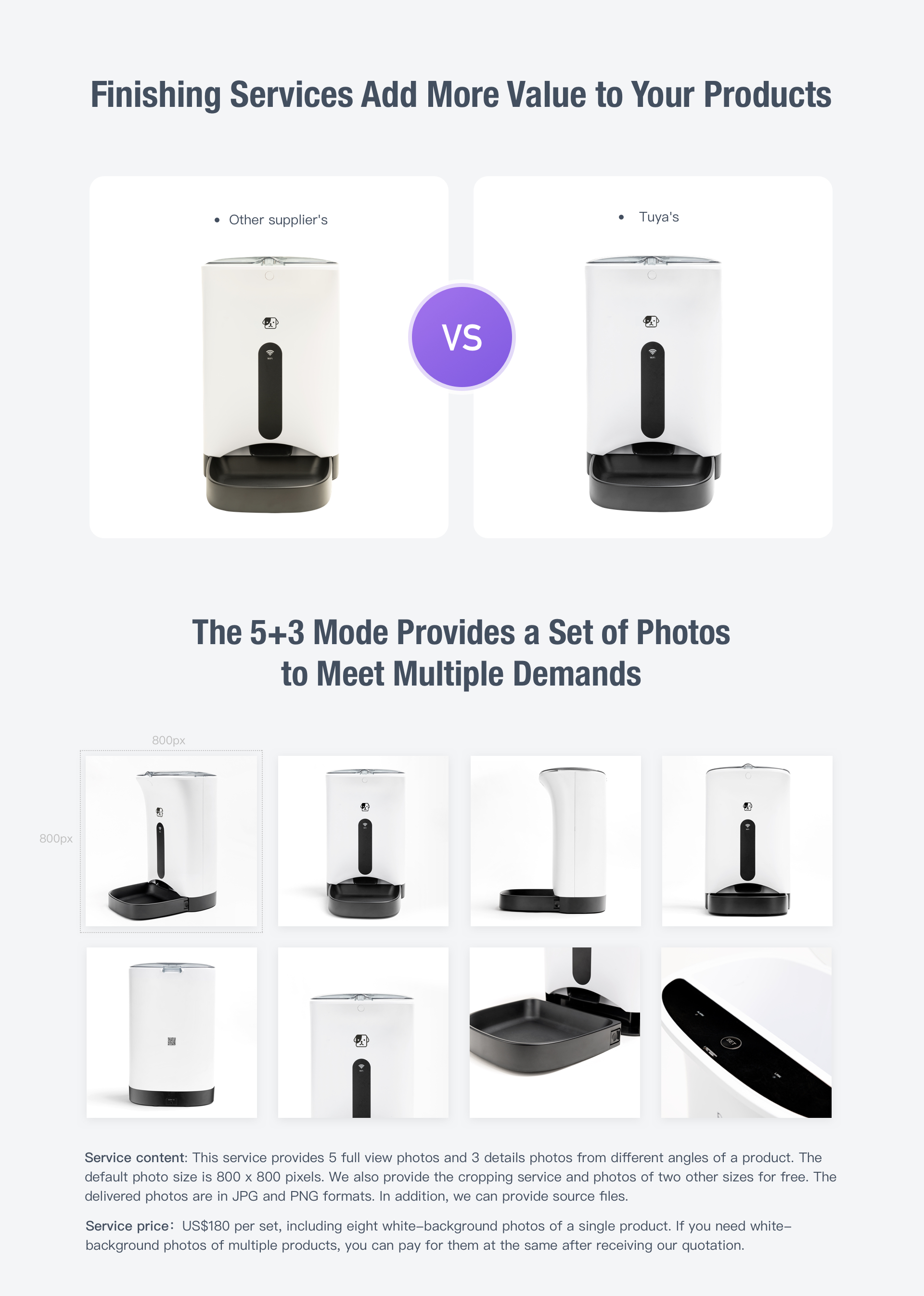 II. Service Subscription Process
1. Logging In to the Tuya Smart Platform
Open the Tuya Smart platform login page (https://auth.tuya.com). If you have an account, log in with the account. If you do not have an account, click Sign Up to register an account and then log in.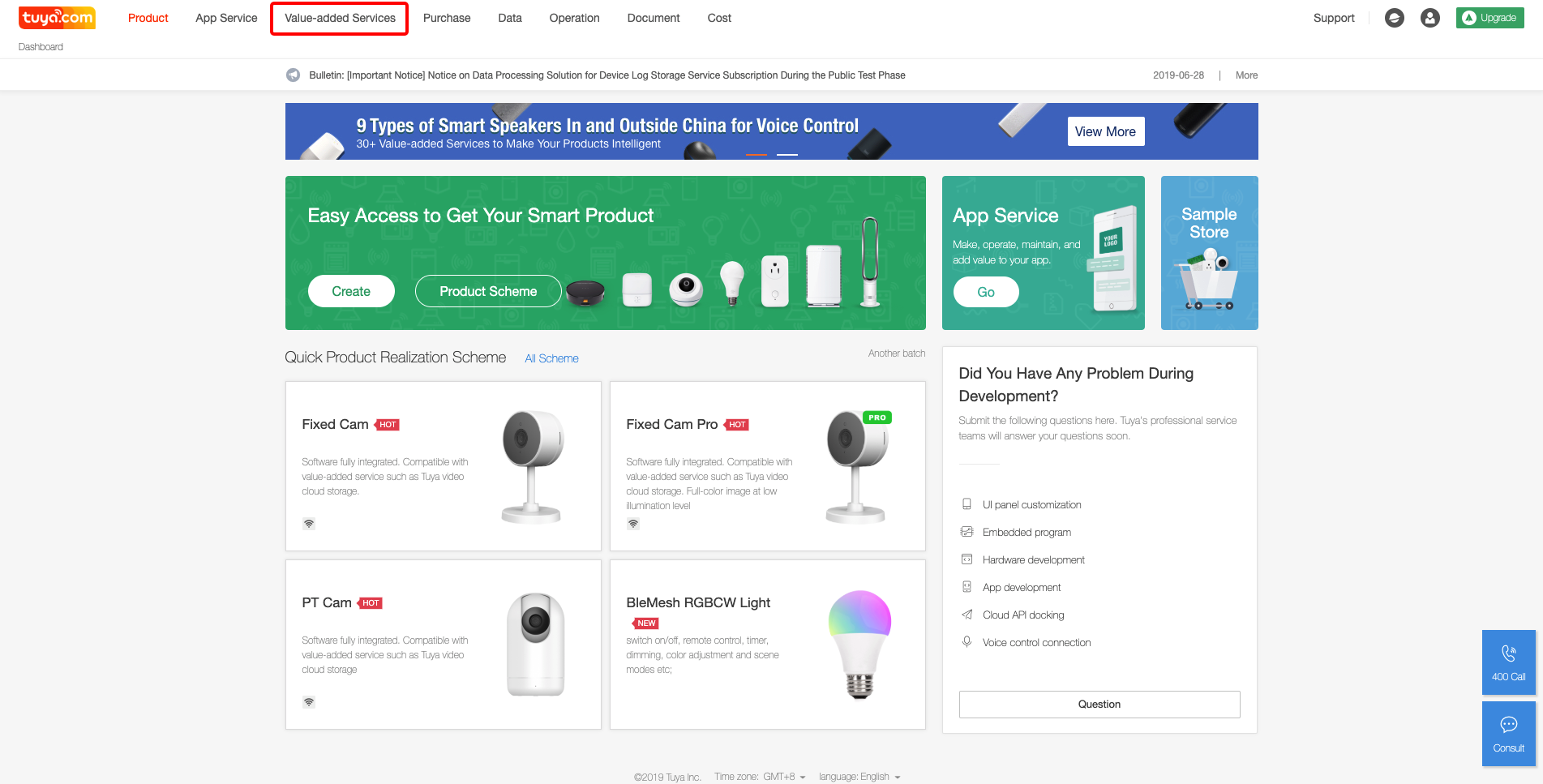 2. Opening the Value-added Services Page
Click Value-added Services at the top of the homepage to open the Value-added Services page.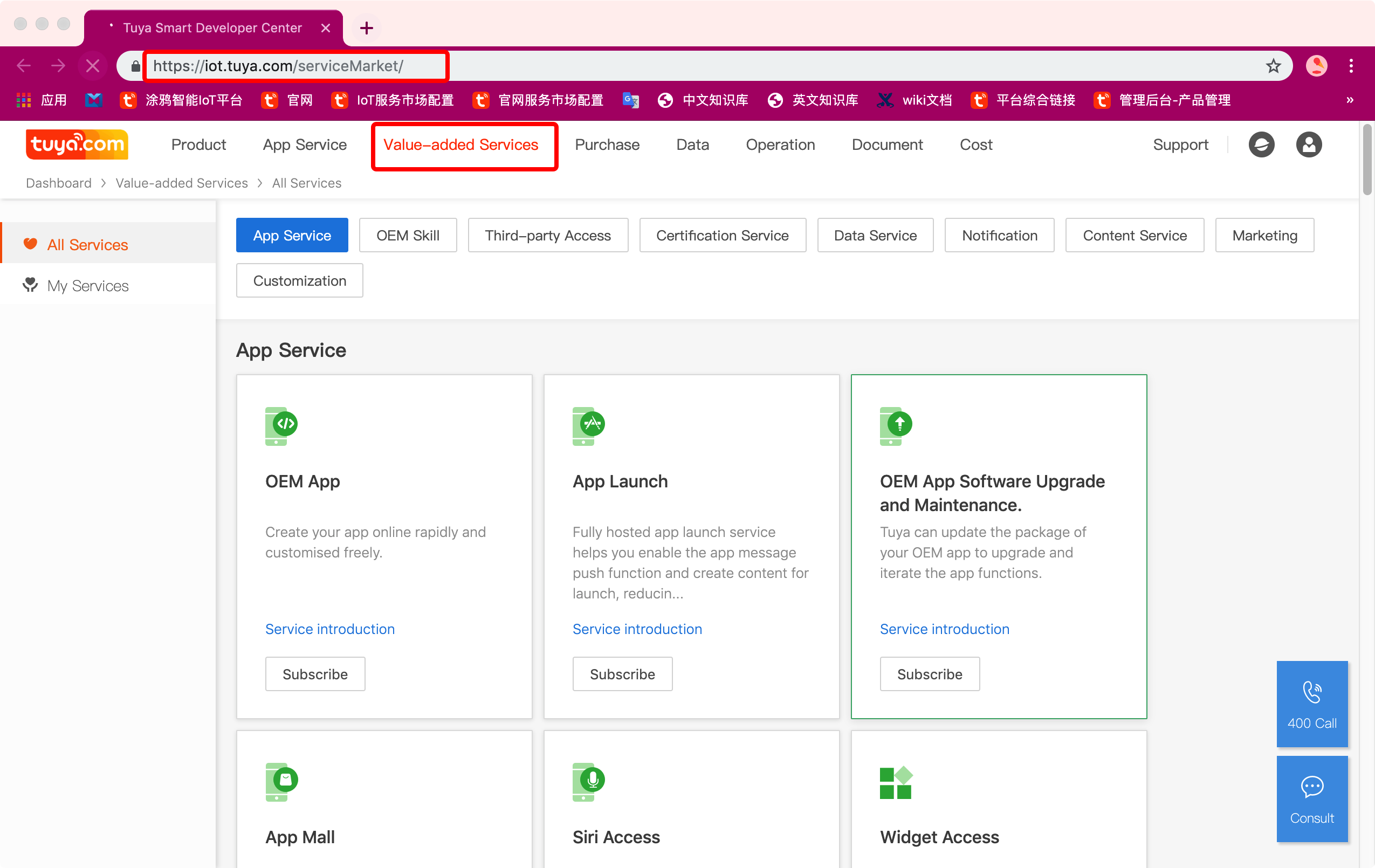 3. Selecting the Required Service
Click Marketing from the service categories at the top.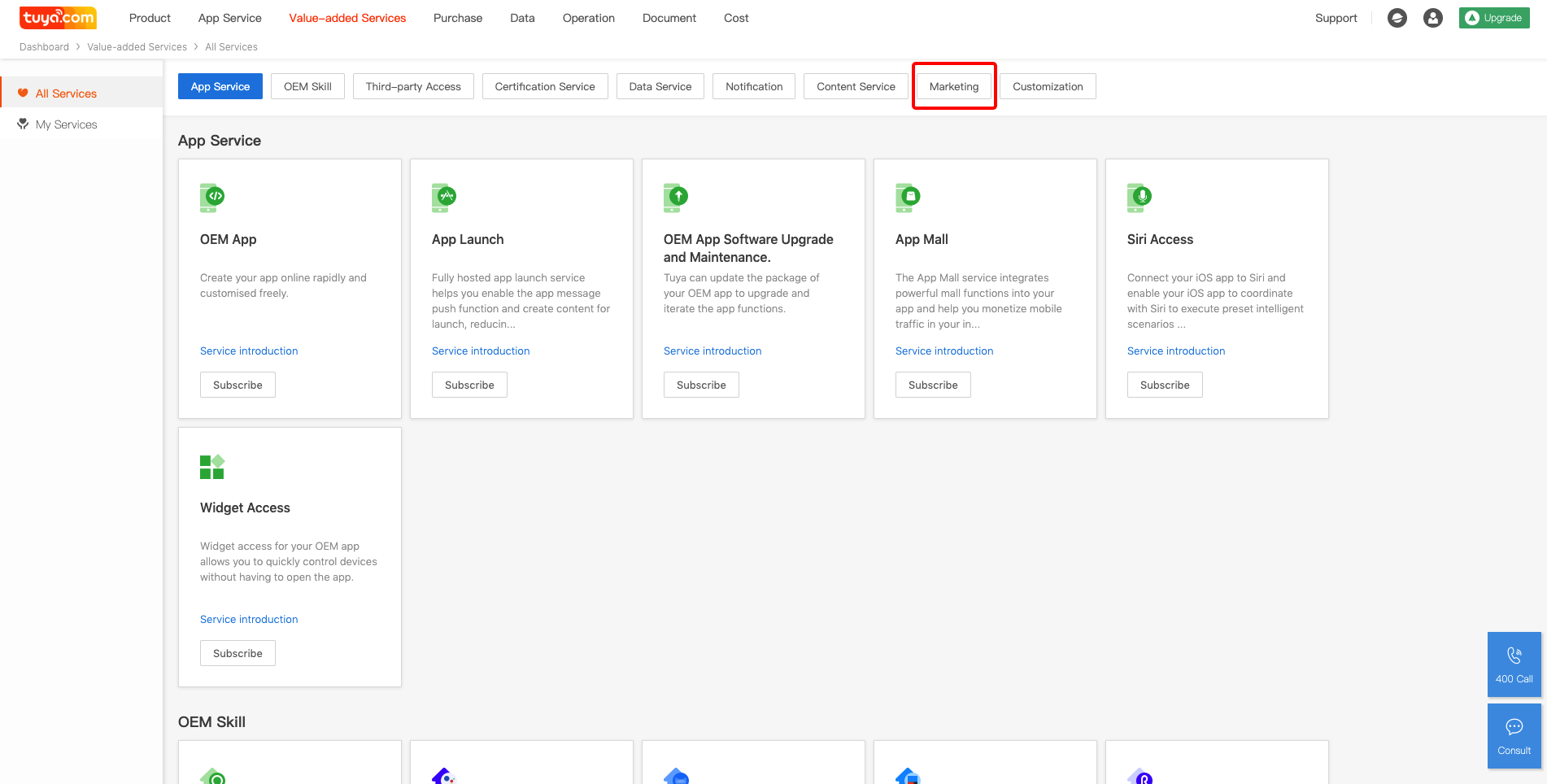 Locate the White-Background Product Photography service, and click Subscribe to open the Create Service Order page.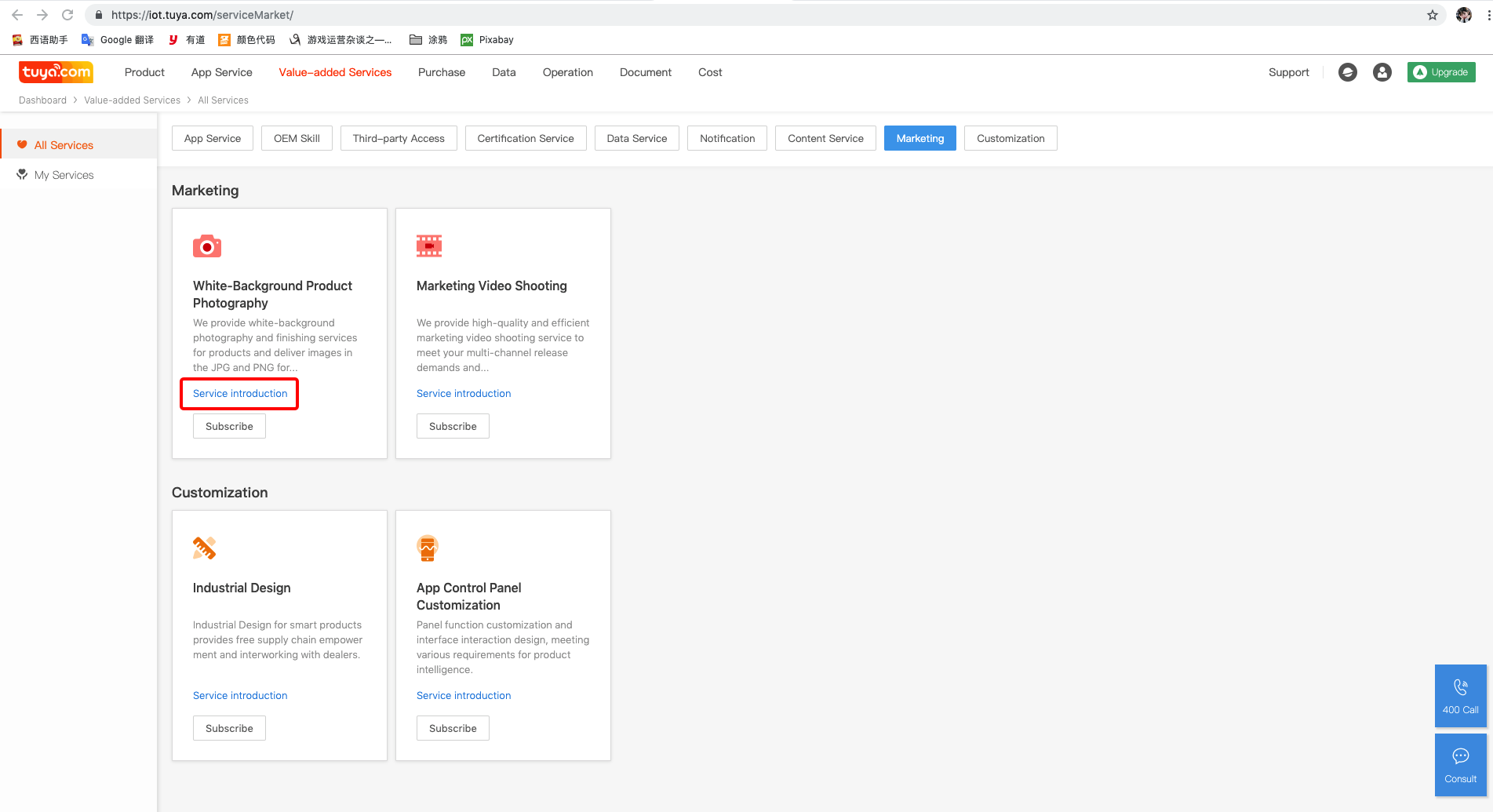 Alternatively, click Service introduction to view the service details and then click Subscribe to subscribe to the service.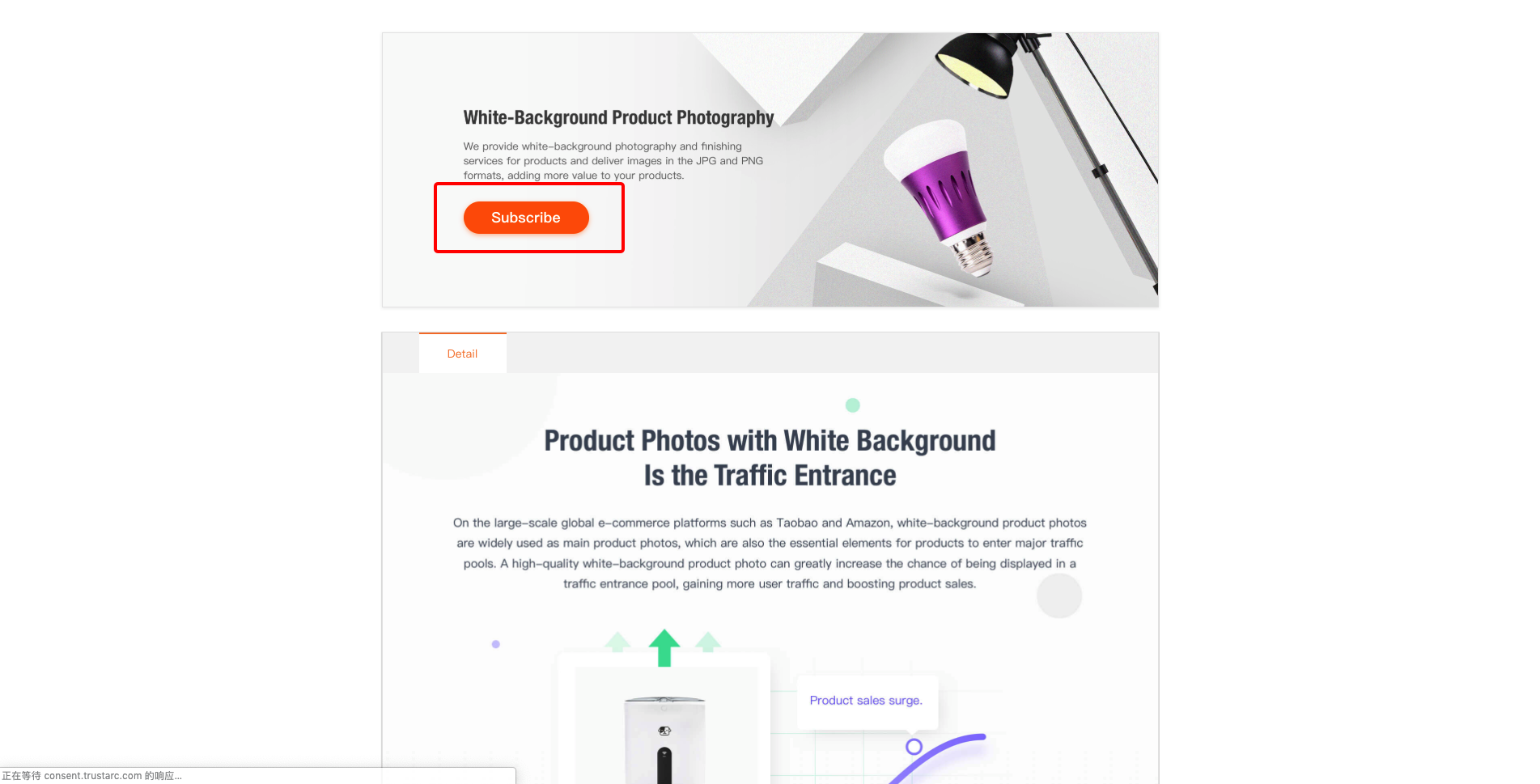 4. Entering Purchase Information
(1) Download the application template, fill in information as required, and upload it.
(2) Specify your phone number and email address.
(3) Click Submit Requests.
Tuya personnel will contact you within one workday.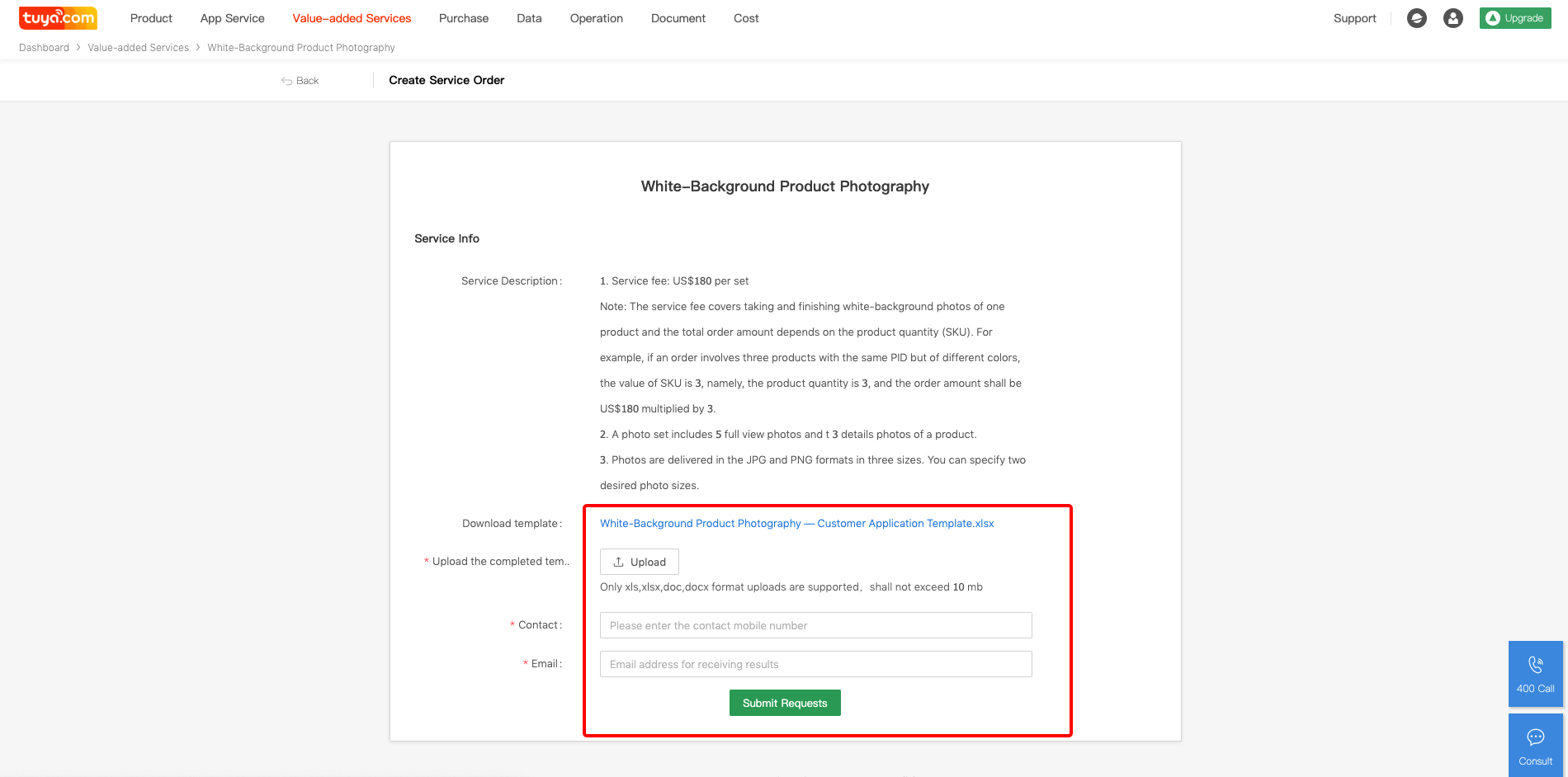 5. Selecting a Payment Method
Select a payment method on the Corporate online banking, Third party payment, or Offline remittance tab page.
III. FAQs
1. Does Tuya Provide a Product Use Scenario Photography Service?
Yes. Photography of product use scenarios is a customized service. Tuya needs to set up a project team to communicate with you for details. Click the consultation window in the lower right corner of the page to contact us, or contact your Tuya business manager.
2. Will Tuya Return My Product Samples?
Yes, but note that the service fee does not cover the product freight. After finishing the photography, we will return your products by express delivery with freight payable at the destination.
3. Can I Modify the Photographic Content in the Application Template that I Have Submitted?
You can contact Tuya personnel to modify the photographic content only before the photography begins. If Tuya has started taking photos of your products, you cannot modify the photographic content.
4. Will Tuya Modify or Retake Photos if They Do Not Meet My Requirements?
Tuya can modify photos one time for free based on your requirements, excluding purely subjective reasons such as "I don't like the photos" or "The photos are not elegant". Fill the content to be modified in White-Background Product Photography – Modification and send the document to us. Tuya can retake photos for a fee if you are not satisfied with the photos. There are no refunds.
For more FAQs, visit http://faq.en.tuya.com/cateQuestion.htm?tntInstId=Dss_sP5T&helpCode=SCE_00000163&cateId=129733.